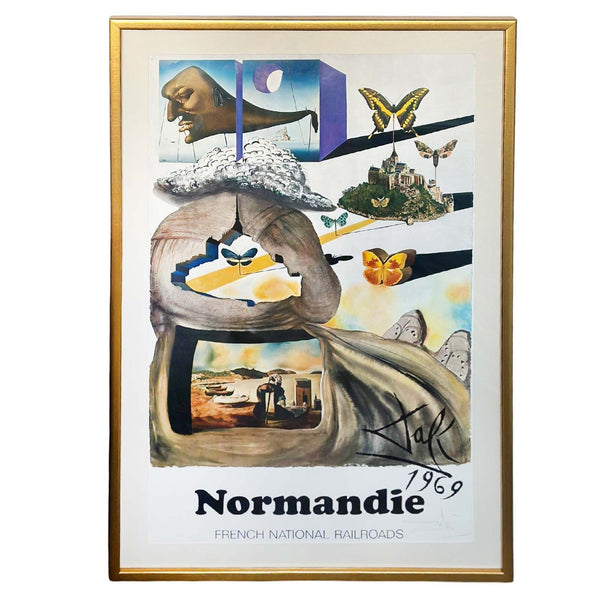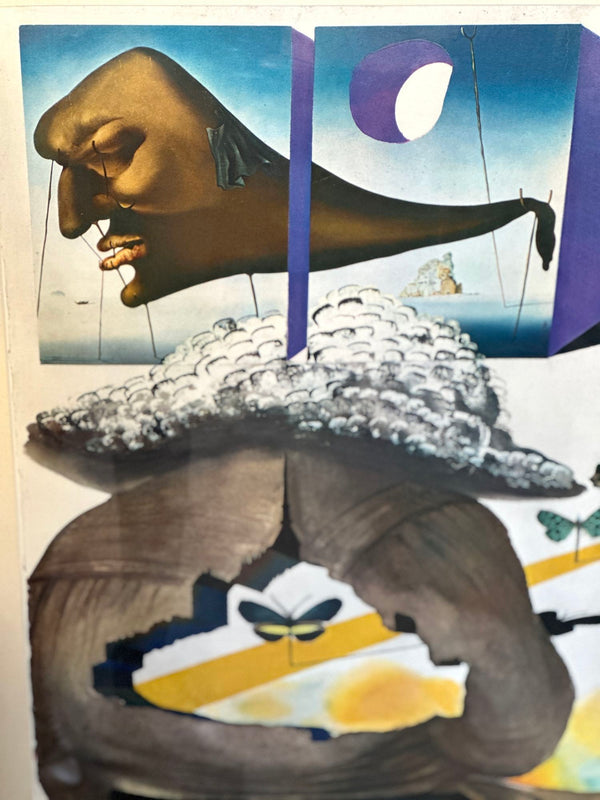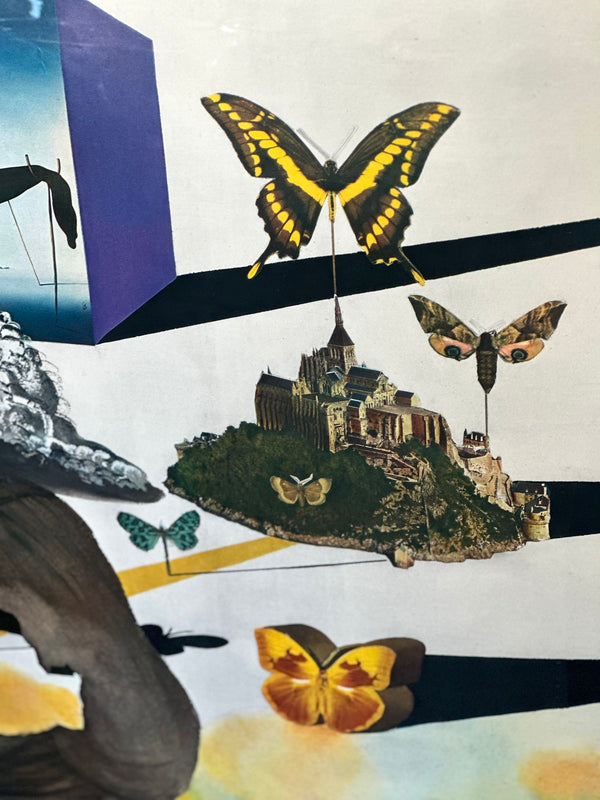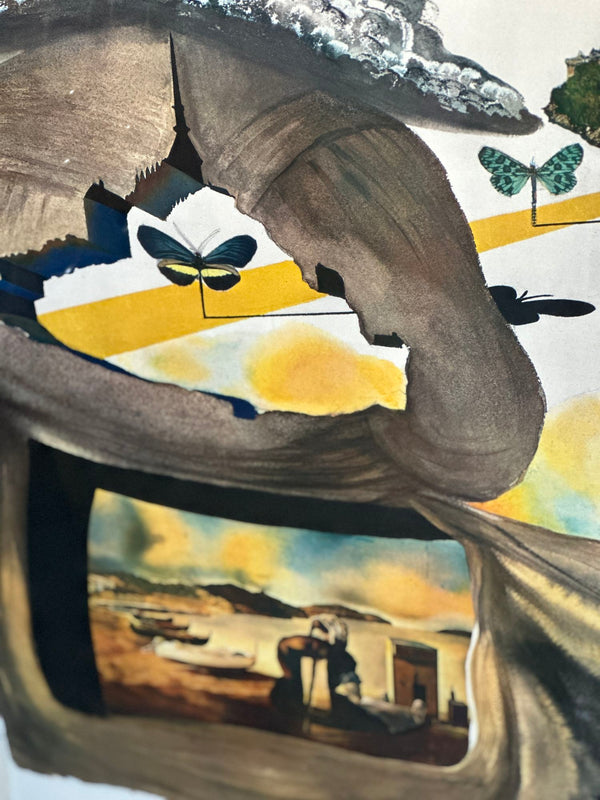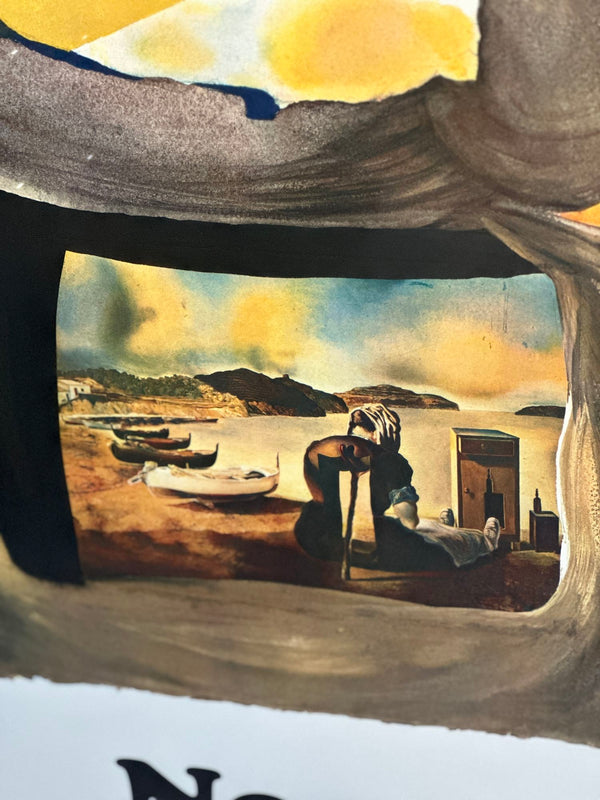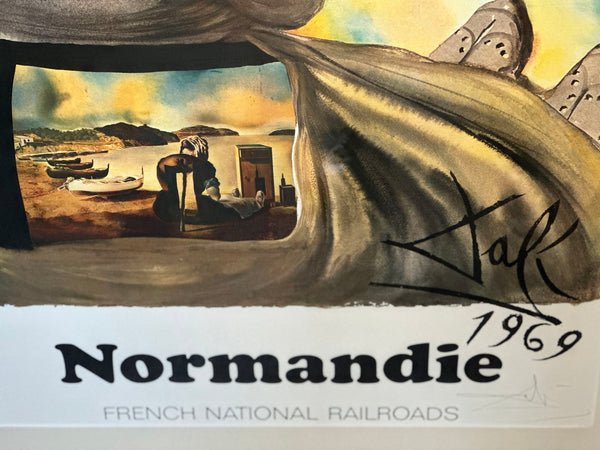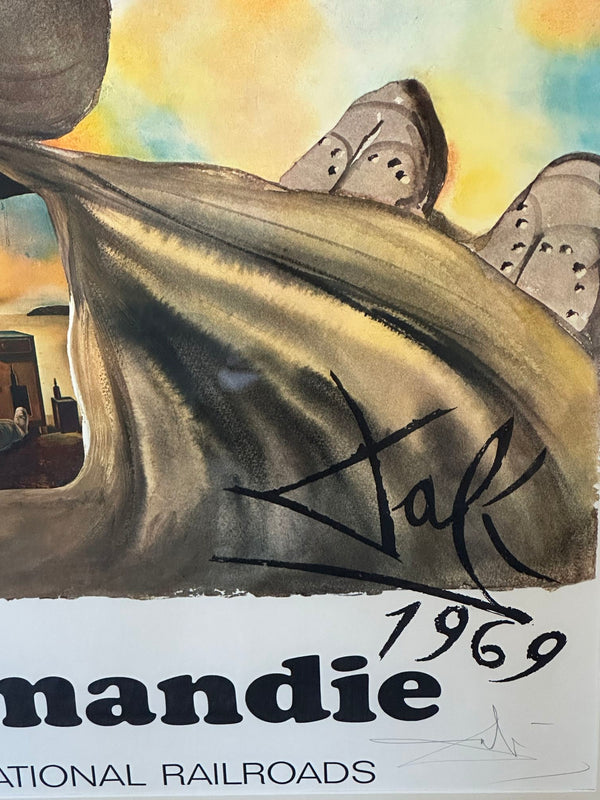 Original lithograph poster by Salvador Dalí "Normandie" captures a surrealist essence of the Normandy region in France depicting dream-like scenes and landscapes. 
In 1969, Salvador Dali created a series of posters for the SNCF (Société nationale des chemins de fer français) (English: French National Railway Corporation), highlighting the different locations travelers could visit by using France's train system. Destinations included Paris, the Alpes, Auvergne, Alsace, Normandie, and Roussillon. They were presented to the public at the Gare de Lyon (one of the six large mainline railway station termini in Paris, France) in 1970, where Dali called the series a "gift to the State."
Signed and dated on the lower right by Salvador Dalí (1969).
*Newly framed and matted
*UV protection added
Dimensions:
41.5"H x 27.75"W x 1.25"D