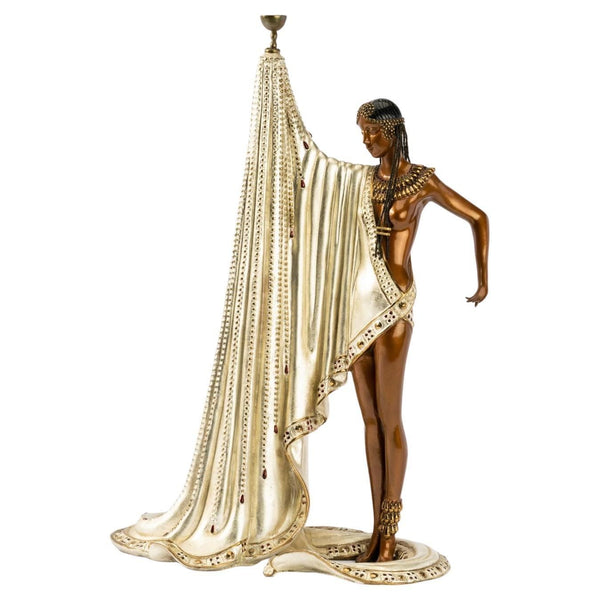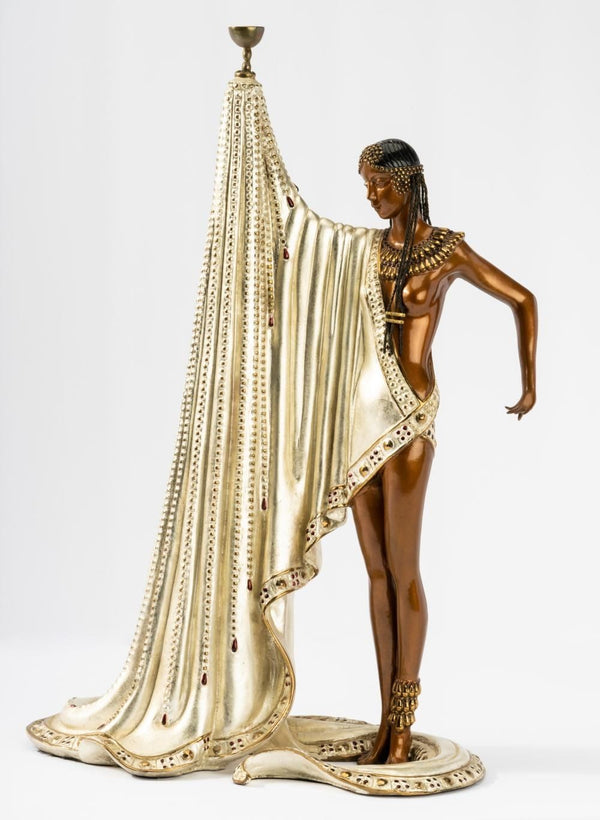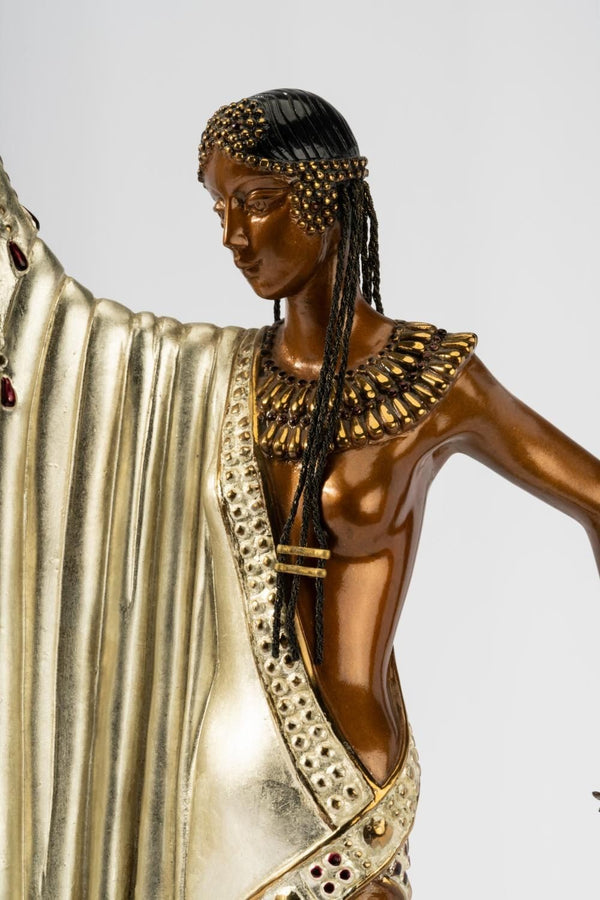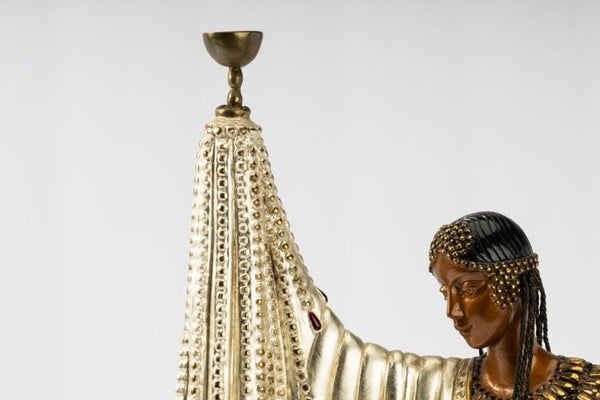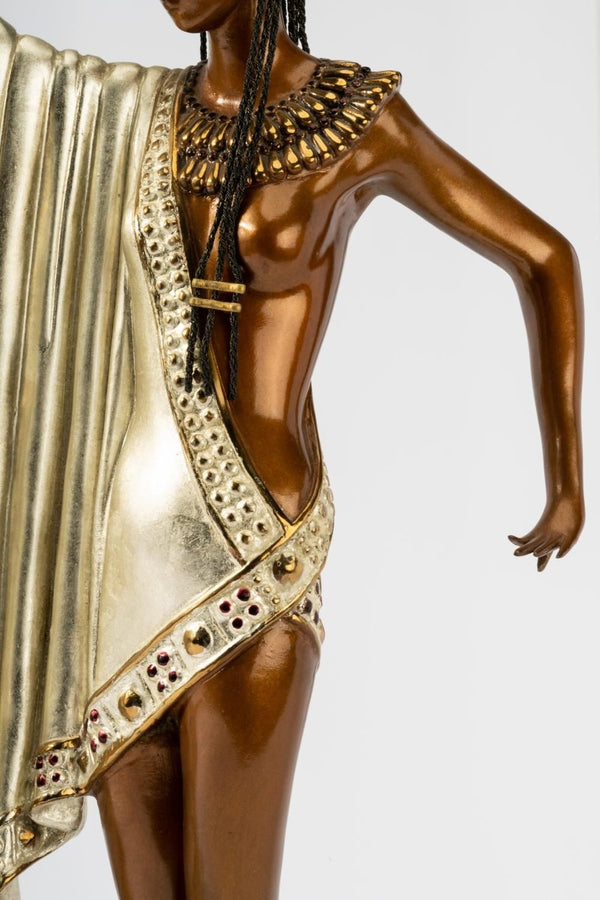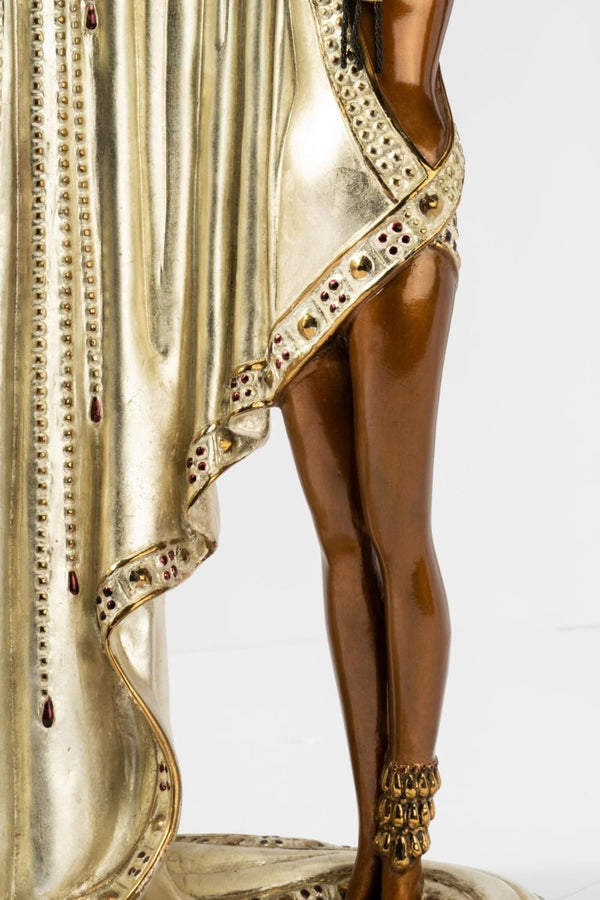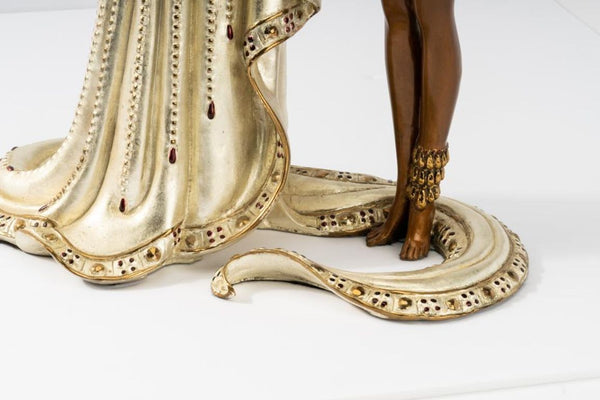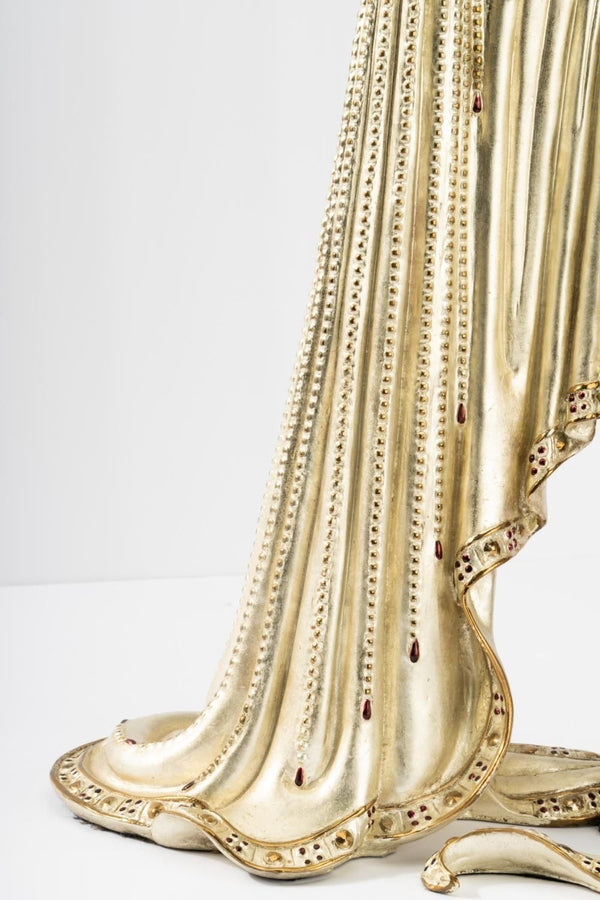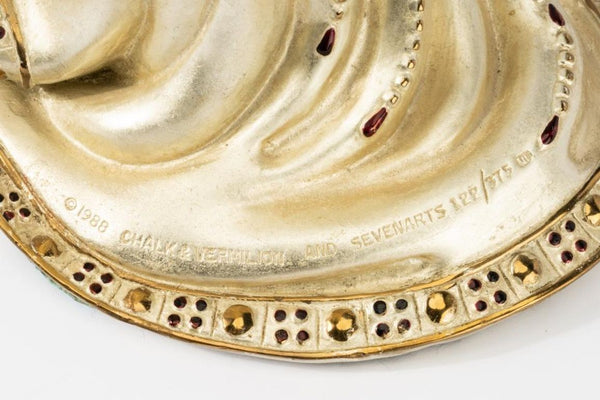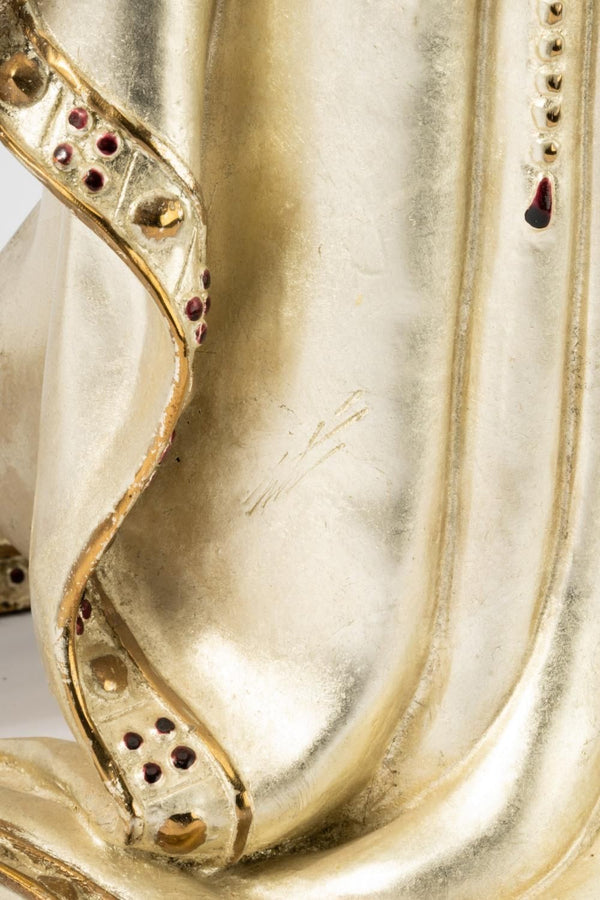 "Slave," an exceptional bronze sculpture created by the renowned artist Erté in 1988, stands as a testament to the artist's captivating vision and meticulous craftsmanship. This particular piece is numbered 122 out of a limited edition of 375, ensuring its exclusivity and desirability among collectors and art enthusiasts. The sculpture depicts a figure, evoking a sense of graceful elegance and sensuality. With its smooth, flowing lines and exquisite details, the piece captures the essence of the Art Deco era, which Erté himself played a significant role in defining. 
Erté's signature can be found on the sculpture, further authenticating its origin and confirming its status as an original work by the artist. Additionally, the presence of the Chalk and Vermilion and Seven Arts foundry mark attests to the meticulous casting process and the collaboration between Erté and these esteemed foundries.
Crafted in bronze, the sculpture showcases a rich patina that enhances its allure and adds a timeless quality to the artwork. The juxtaposition of the figure's fluid contours against the solidity of the bronze material creates a visually striking contrast, accentuating the beauty and impact of the sculpture.
Dimensions:
19"H x 12"W x 8"D