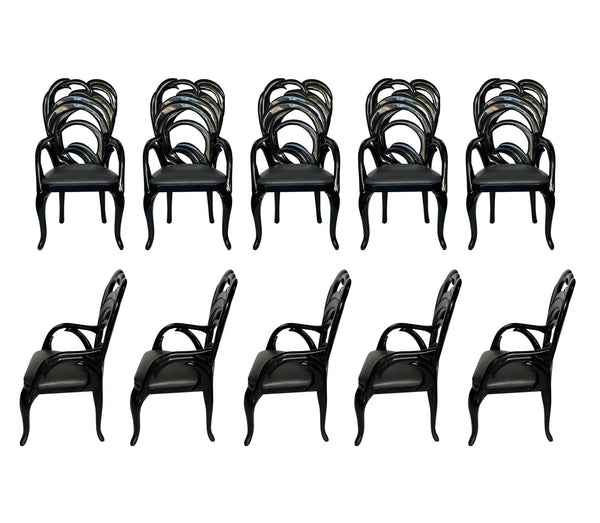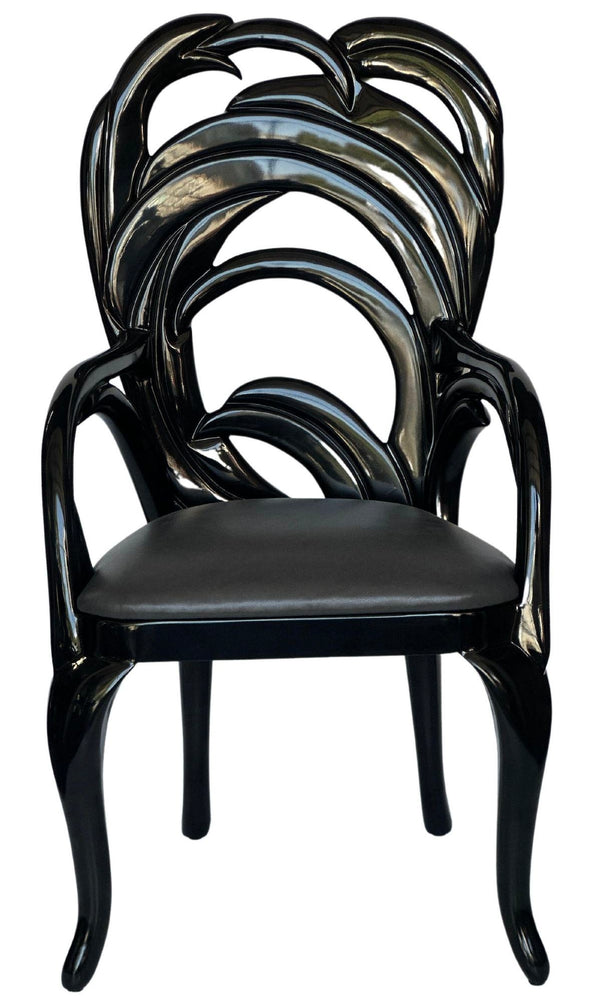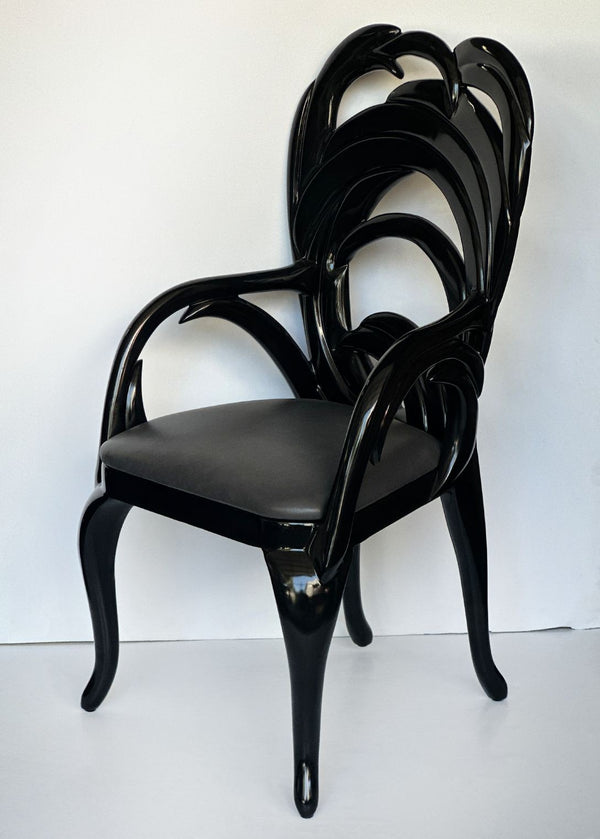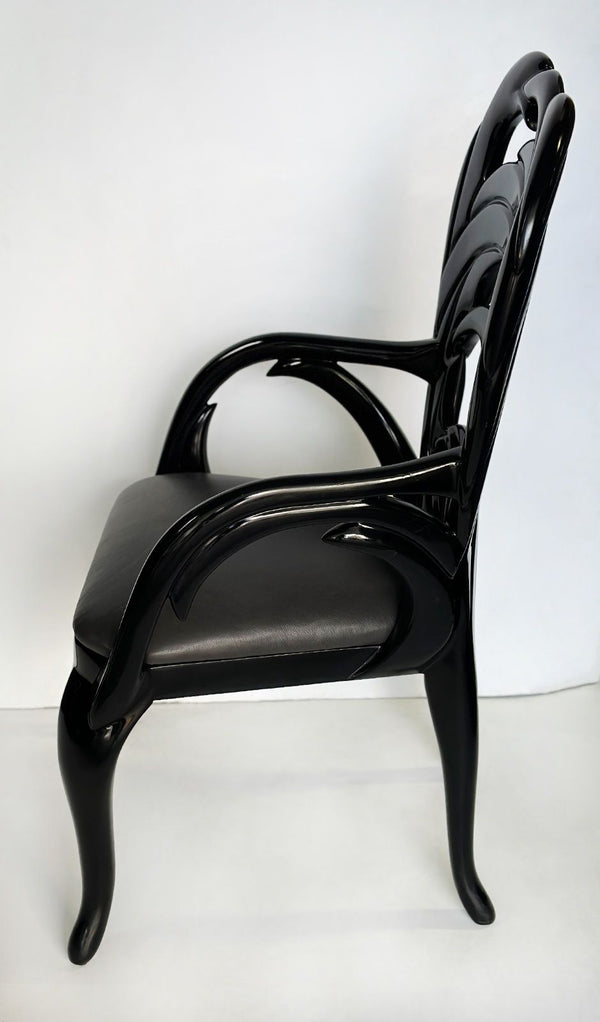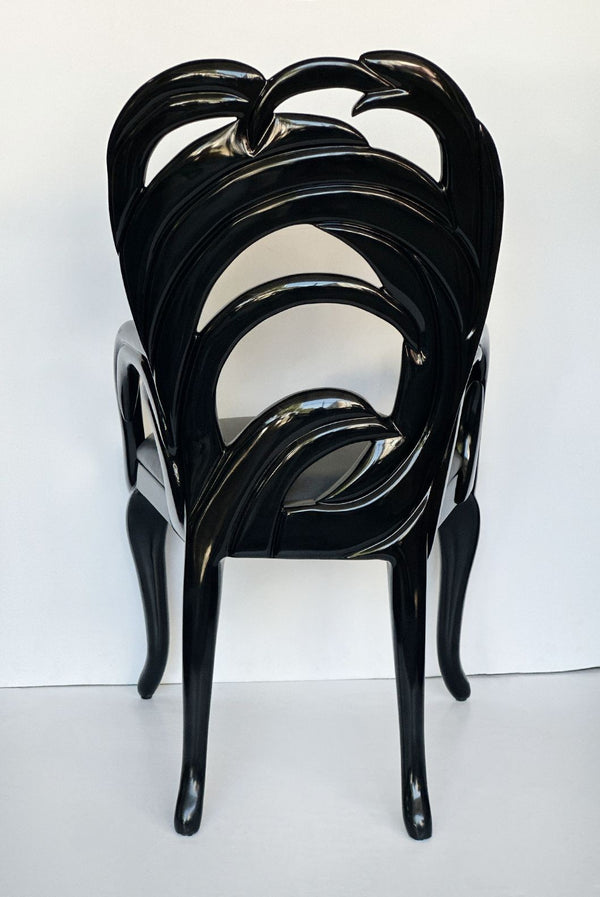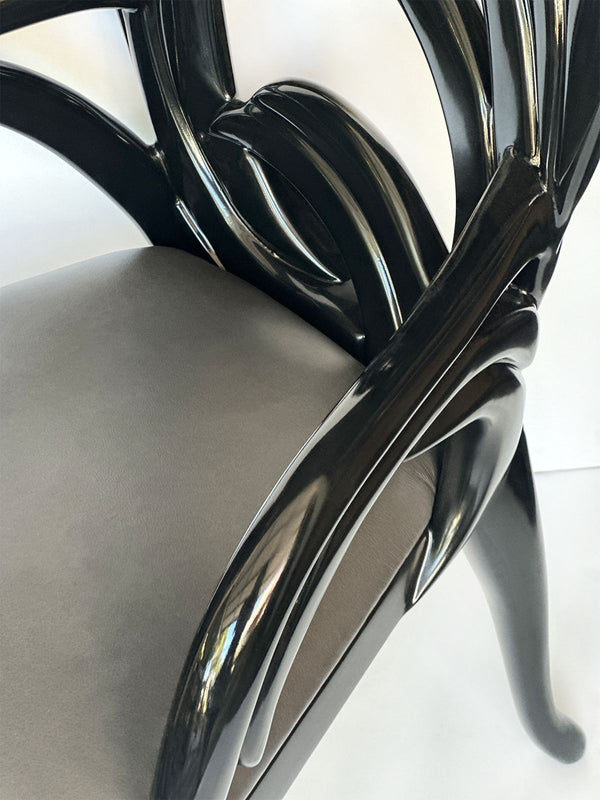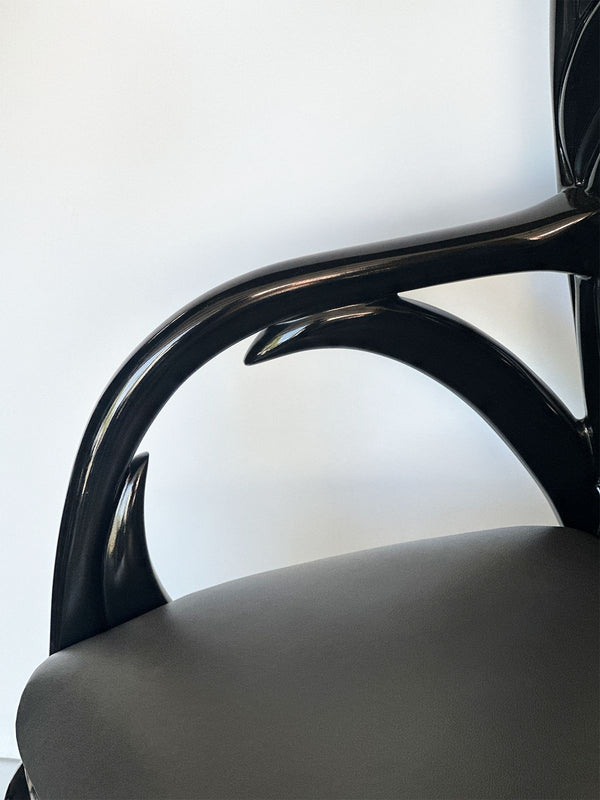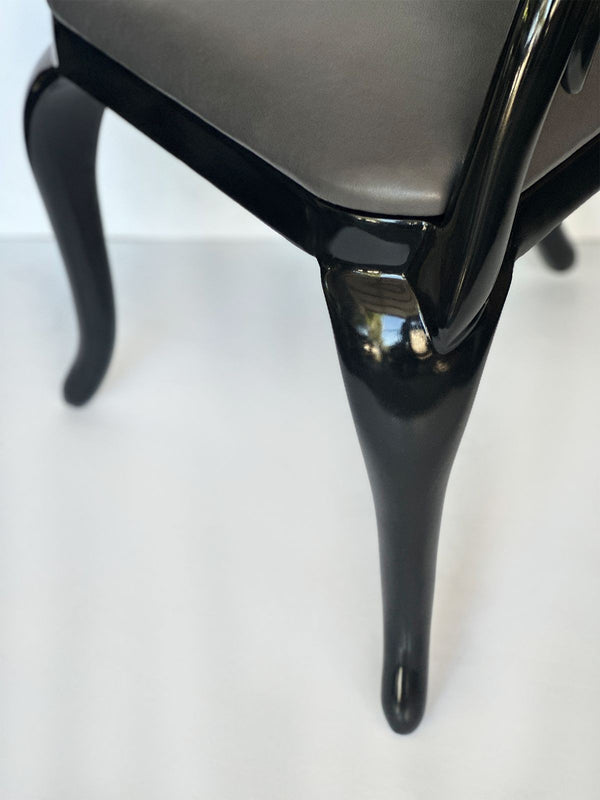 Set of ten vintage carved with fine wood, each lacquered with a glossy black tone and with a black leather upholstered cushion. The use of black lacquer not only adds a touch of sophistication but also provides a sleek, glossy finish that beautifully complements the carved woodwork. 
Each chair features a striking and distinctive "Palm Leaf" motif that is meticulously carved into the wooden backrest. While these chairs are undoubtedly visually striking, they are also designed with comfort in mind. The curved backrest and gently contoured seat provide ergonomic support.
Designed by Phyllis Morris, USA, c. 1970's.


Dimensions:
42"H x 22"W x 21"D
Seat Height: 19"H