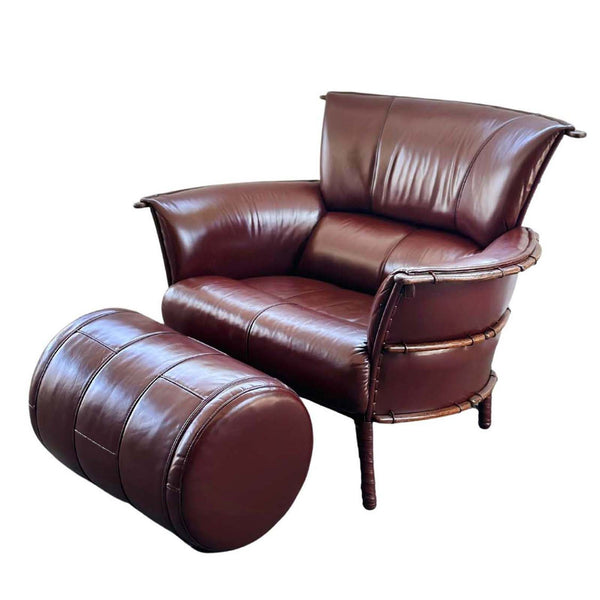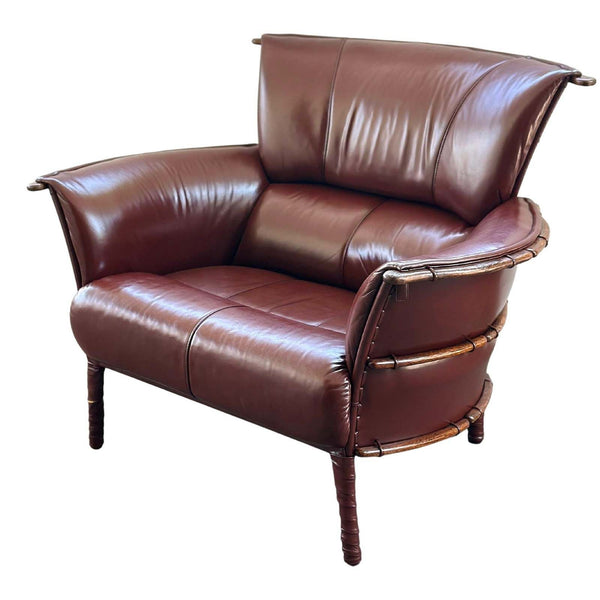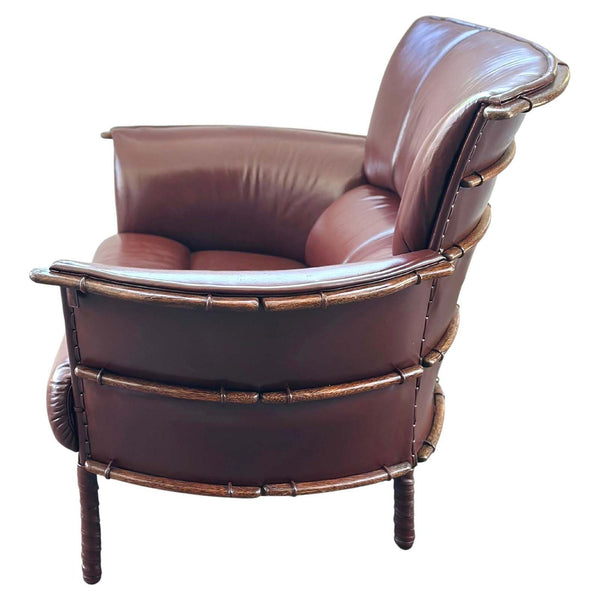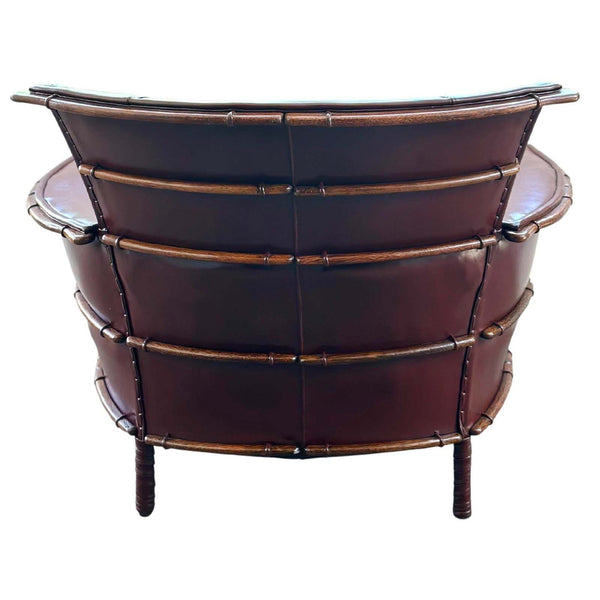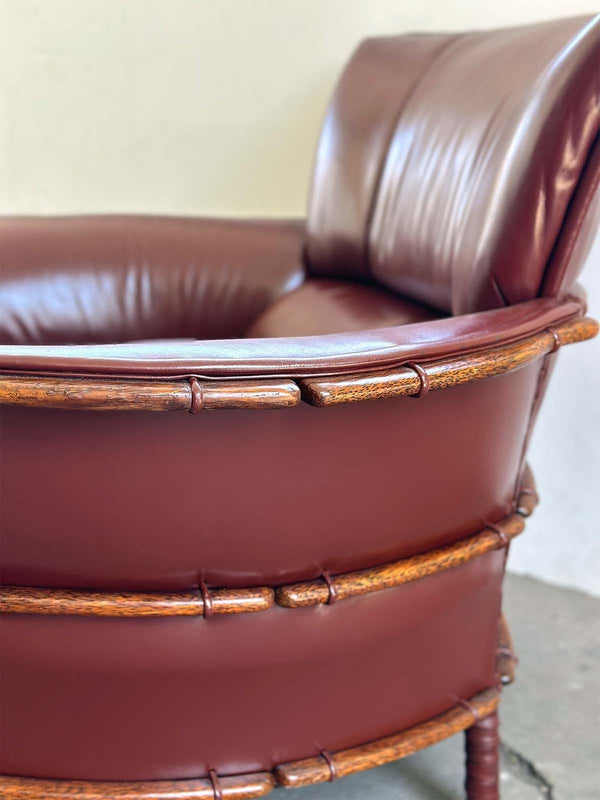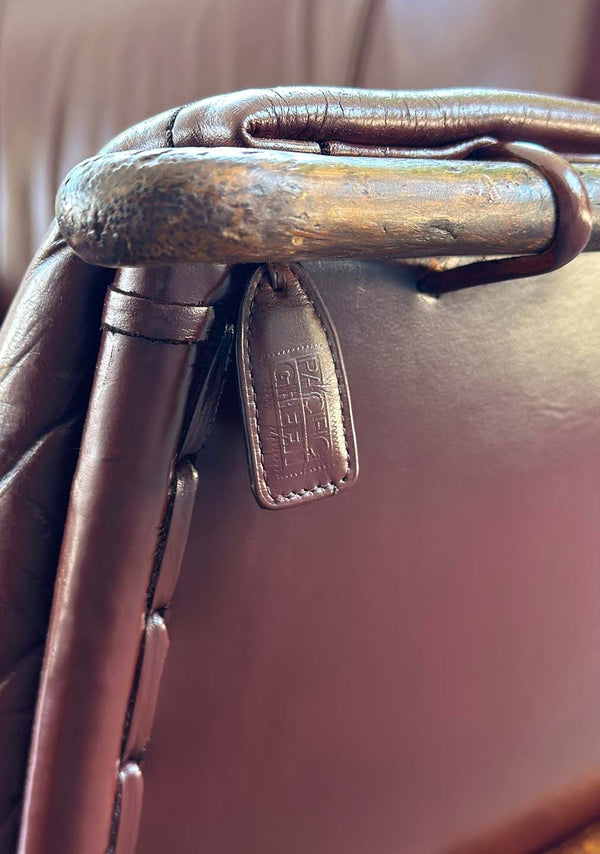 Versatile and stylish set of burgundy leather armchair and ottoman by Pacific Green. The leather has been newly reconditioned and the back of the frame is wrapped around palm wood ribs.
From Pacific Green Website:
"A versatile and elegant piece for your home. This Pacific Green design has its origins in the classic club chair.
The distinctive upholstery pattern of the Navajo chair echoes the hand-stitching of traditional American fur coats. 
Its ribbed back design replicates the canoe building techniques of the Native American Nations where bark skins were stretched over and lashed to wooden frames. The back and lumbar cushioning supports the sitter in all the right places.
*We also have a matching sofa for this set
Dimensions:
Chair:
38"H x 45"W x 34"D 
Ottoman:
25.5"H x 16"D