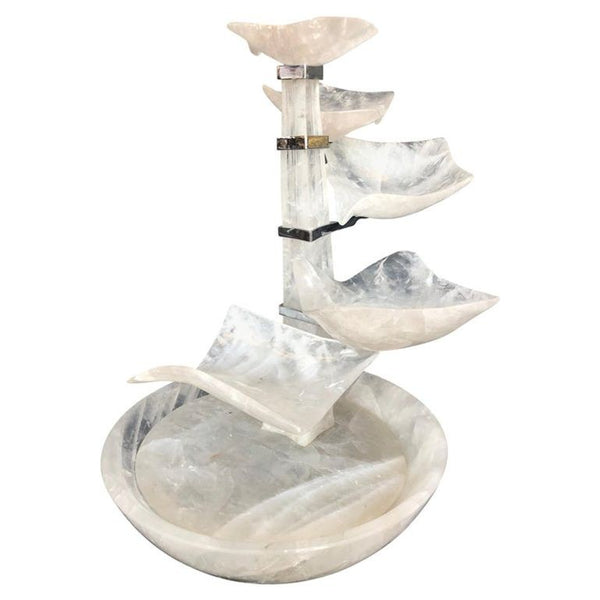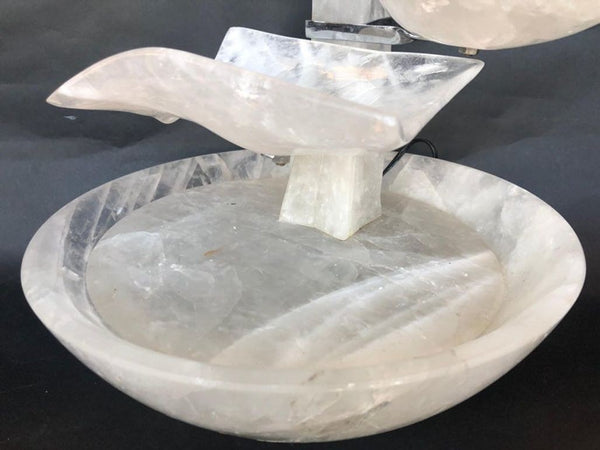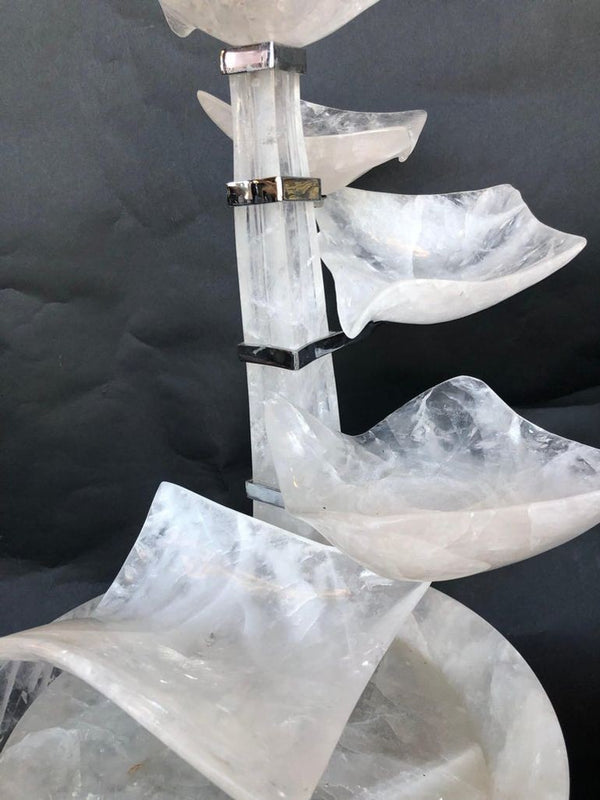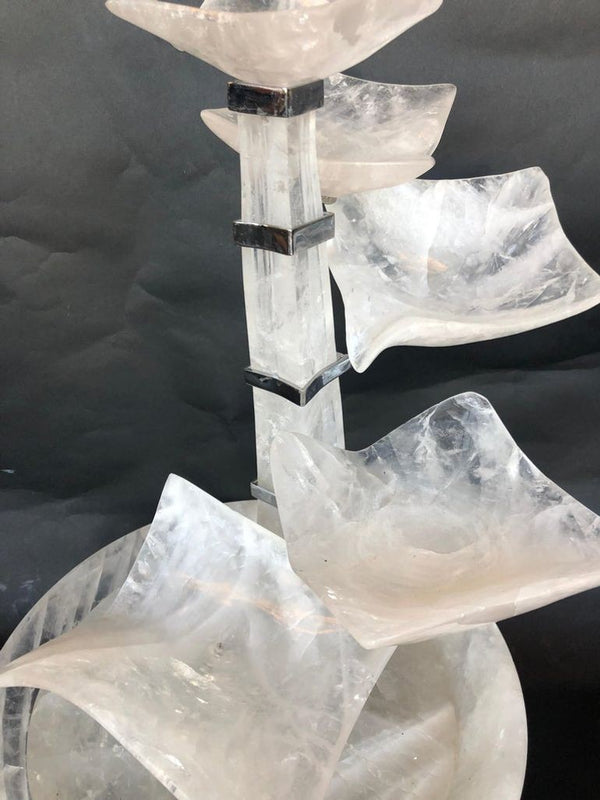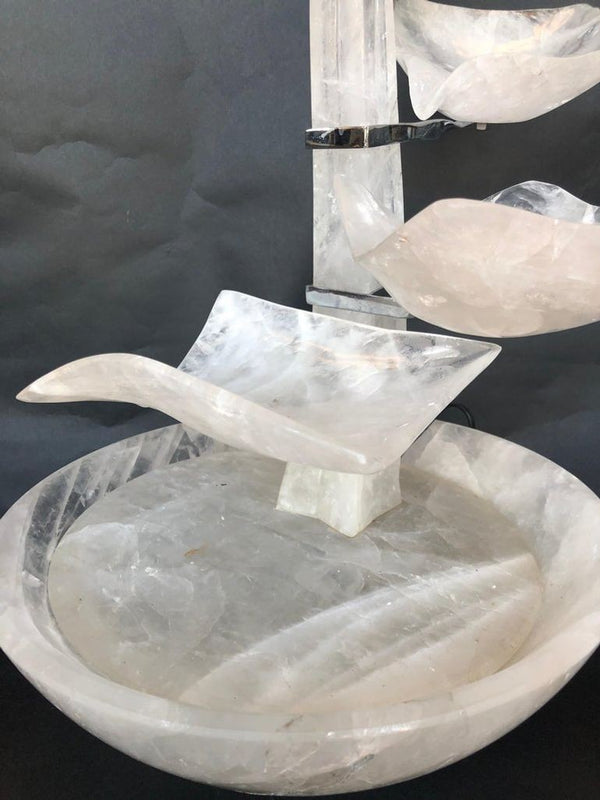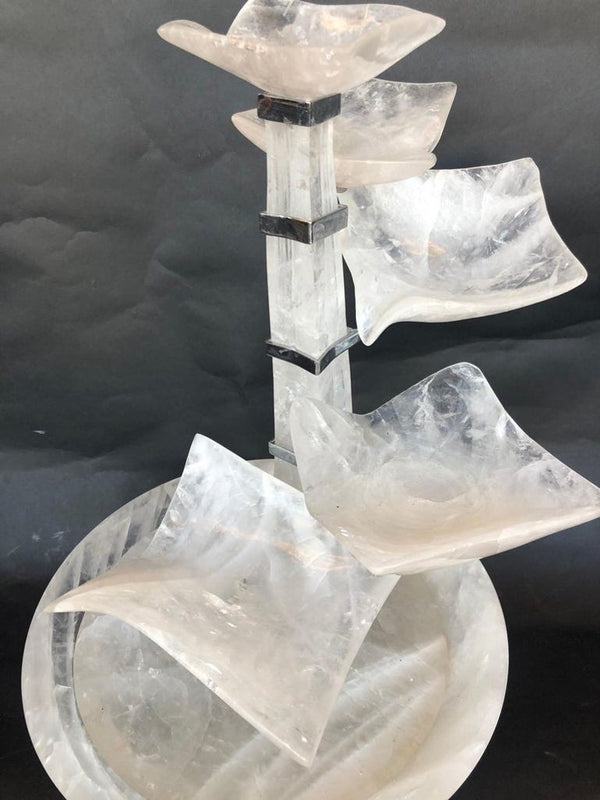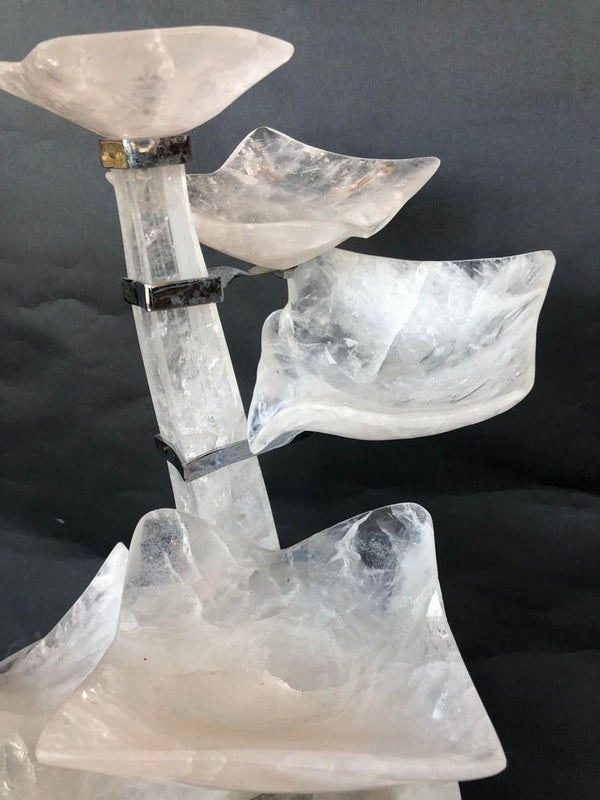 This mesmerizing rock crystal fountain is a true marvel of natural beauty and craftsmanship. Crafted from genuine rock crystal, each translucent piece is carefully shaped and polished to create a stunning display of elegance and serenity.
The play of light on the crystal surfaces adds a touch of enchantment, casting shimmering reflections and creating a captivating visual spectacle.
The exquisite design of the fountain combines the raw beauty of the rock crystal with the practicality of a functional water feature. The natural variations in color and texture of the crystals make each fountain a unique work of art, with its own distinct character and charm.
Whether placed indoors or outdoors, this rock crystal fountain becomes a focal point, infusing the surroundings with a sense of tranquility and harmony. Its presence invites contemplation and serves as a reminder of the innate beauty and power of nature.
Perfect for enhancing gardens, meditation spaces, or even interior settings, this rock crystal fountain is a testament to the timeless allure of natural materials and the transformative power of flowing water. It offers a truly immersive and captivating experience, engaging all the senses and creating a serene atmosphere for relaxation and rejuvenation.