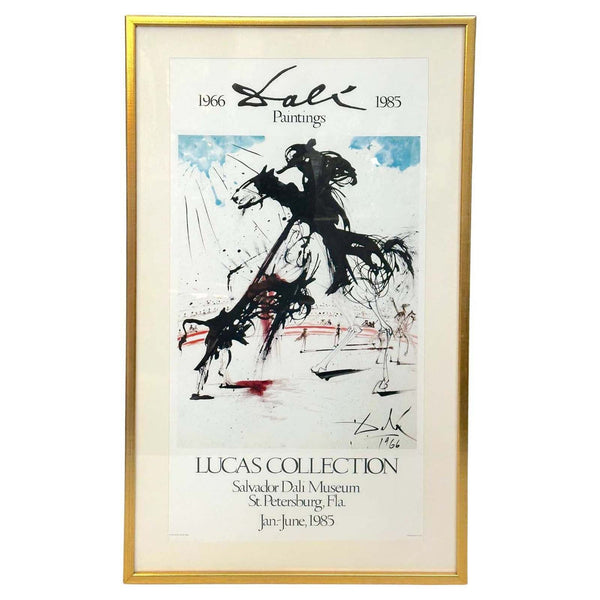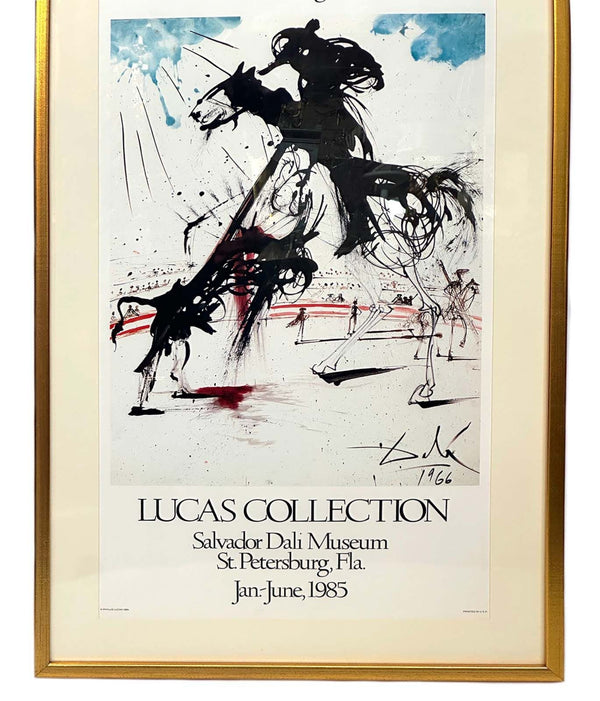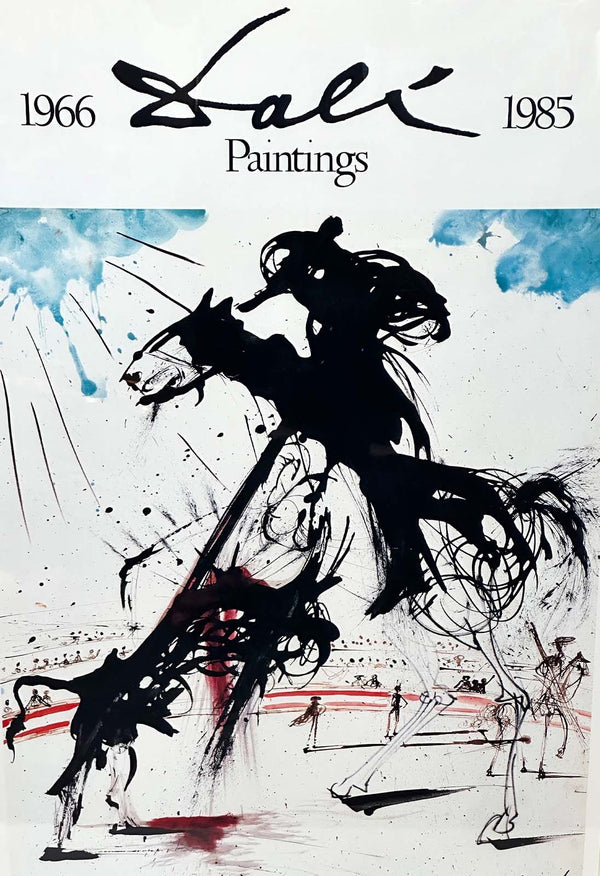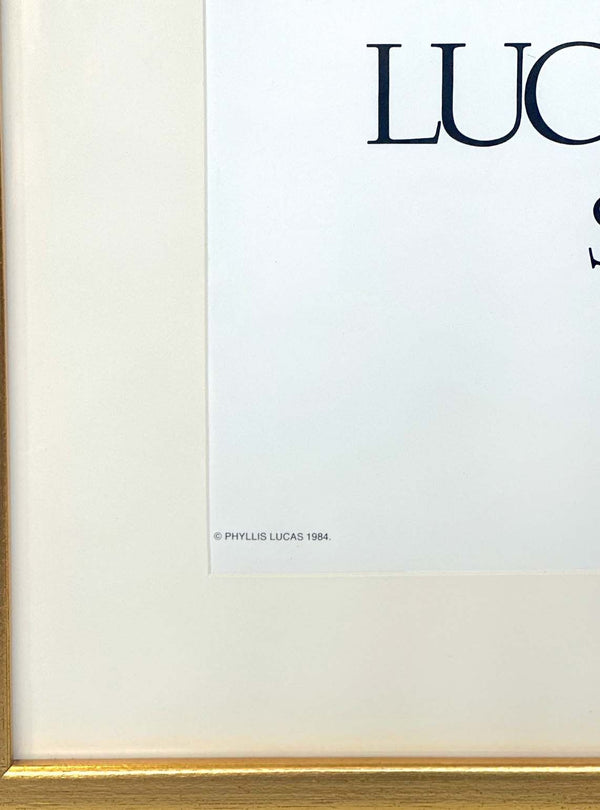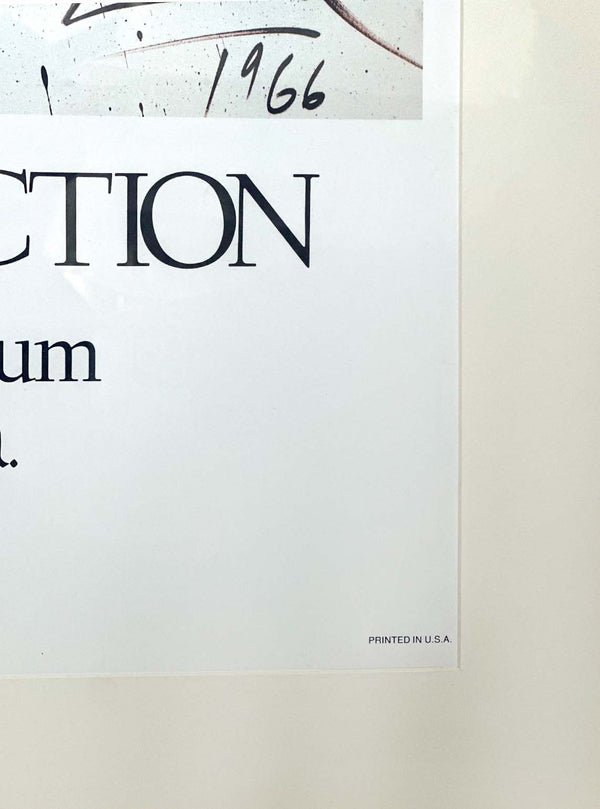 This lithograph poster titled "Picador Bullfight" No. 5 (1966) is a remarkable piece of art created by the renowned surrealist artist Salvador Dali. The artwork has been newly framed and matted, and there has been UV protection added to it as well. As a lithograph, it is a reproduction of an original artwork that captures Dali's distinctive style and imaginative vision.The poster showcases Dali's characteristic blend of surrealism and symbolism, featuring dreamlike and fantastical imagery. Dali's works often incorporate elements that challenge conventional perceptions of reality, inviting viewers to explore the depths of their own subconscious.
This particular lithograph poster was acquired from the Salvador Dali Museum, Lucas Collection in 1985. The museum, located in St. Petersburg, Florida, is dedicated to preserving and exhibiting the works of Salvador Dali. The acquisition from the Lucas Collection indicates that it was part of the private collection of Phyllis Lucas, who is recognized for her involvement in promoting Dali's art. The poster's provenance also highlights its connection to the Phyllis Lucas Gallery in New York City. The gallery is known for its focus on surrealist and Dada art, including the works of Salvador Dali. Its association with the gallery adds to the historical significance of the lithograph poster, as it indicates that it was exhibited and recognized within the art community.
The lithograph poster itself features a high-quality print, capturing the intricate details and colors of the original artwork. The imagery depicts elements related to bullfighting. Dali liked to work with symbolic references and motifs that reflect his fascination with the subconscious mind and the exploration of human desires and fears.
Dimensions:
45.5"H x 26"W x 1.25"D