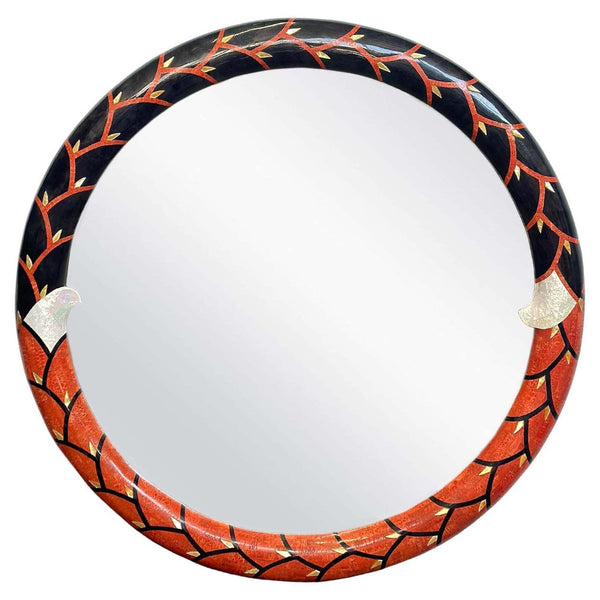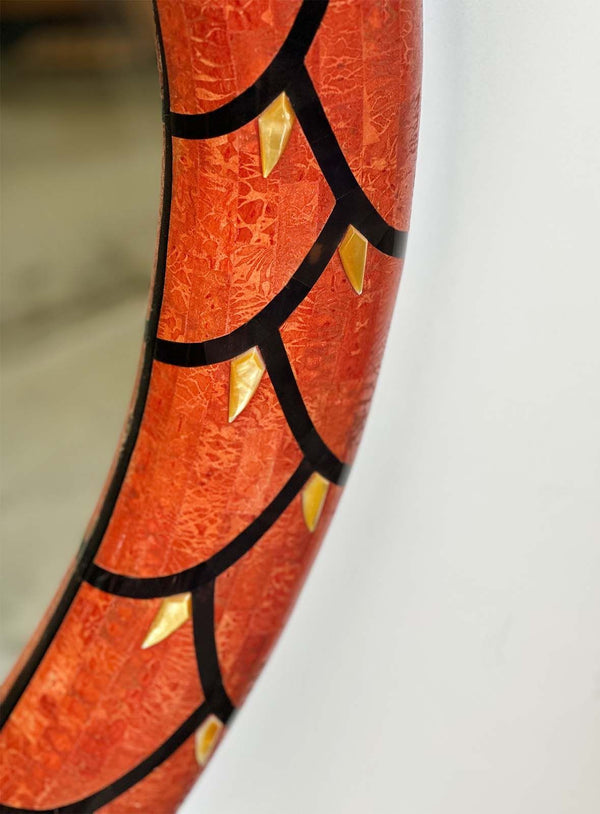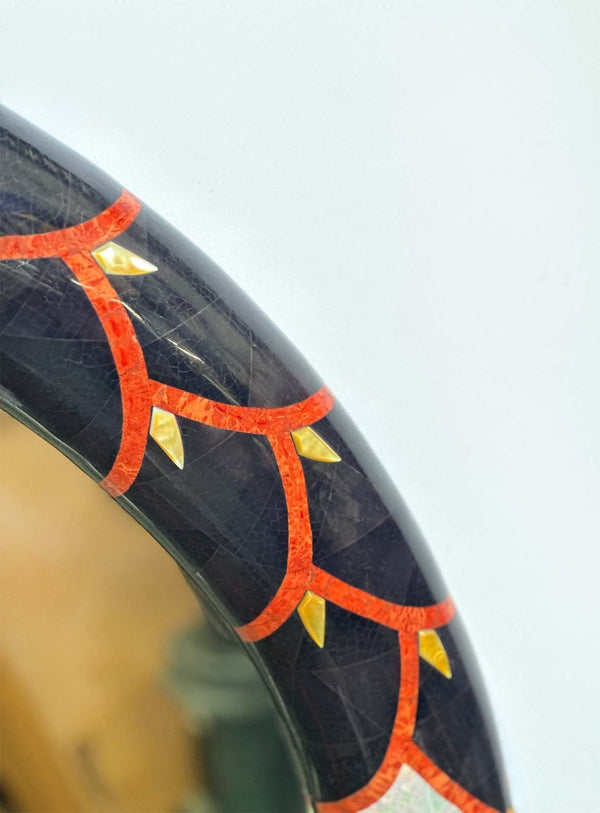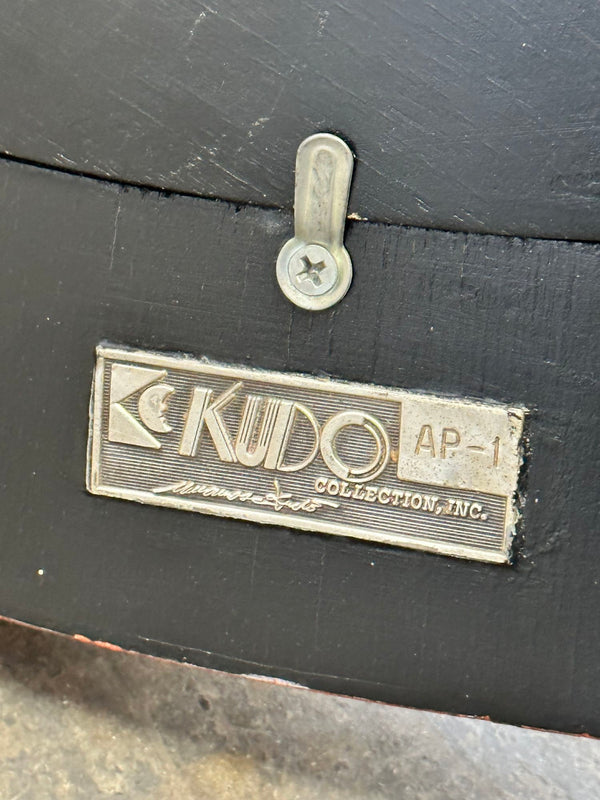 Oversized vintage mirror with veneered frame and mother of pearl details by Muramasa Kudo. This beautiful piece embodies a fusion of bold colors, timeless design, and meticulous craftsmanship, making it an exceptional addition to any space seeking a touch of grandeur. It effortlessly becomes the focal point of any room, drawing gazes and inviting admiration. The combination of hot orange and black hues forms a captivating contrast that exudes a vibrant energy while retaining an air of sophistication. 
The veneered frame adds an extra layer of opulence to the mirror. It showcases a rich texture and a deep luster that enhances the mirror's overall allure. The careful selection and arrangement of the veneer lend a sense of artistry and craftsmanship, reflecting Muramasa Kudo's dedication to excellence. Delicate mother of pearl details further elevate this mirror to the realm of exquisite art. Intricately embedded within the frame, the shimmering mother of pearl accents create an alluring play of light and add an element of luxurious elegance. 
This vintage mirror not only serves as a functional object but also embodies the essence of an artistic statement. It effortlessly combines elements of classic design with a contemporary twist, transcending time and trends. With its bold color palette, veneered frame, and intricate mother of pearl details, this mirror by Muramasa Kudo epitomizes the harmony of artistic vision and craftsmanship.
Japan, c. 1990's.
Dimensions:
48.5"H x 2.5"D