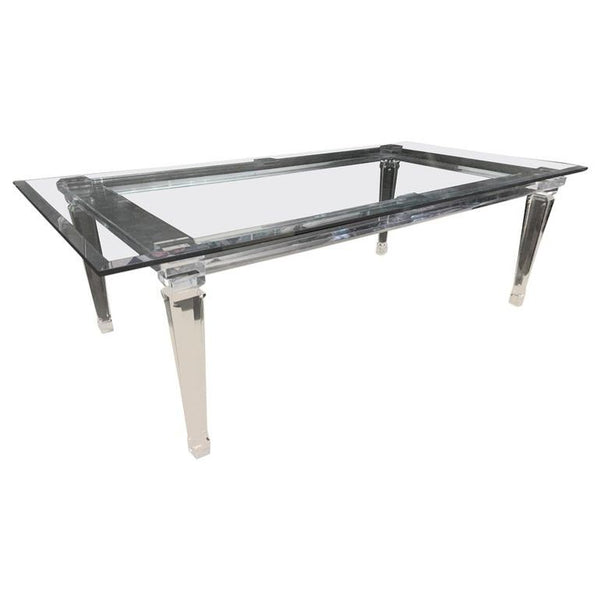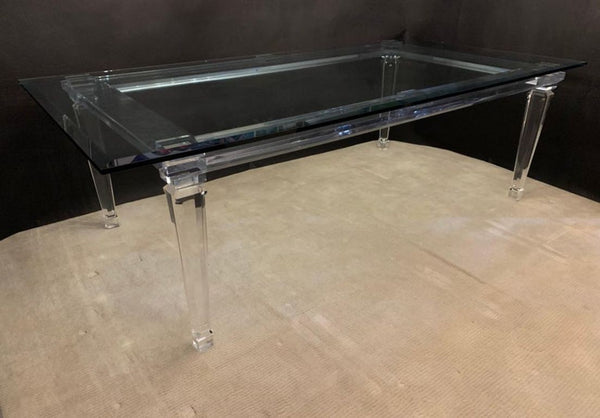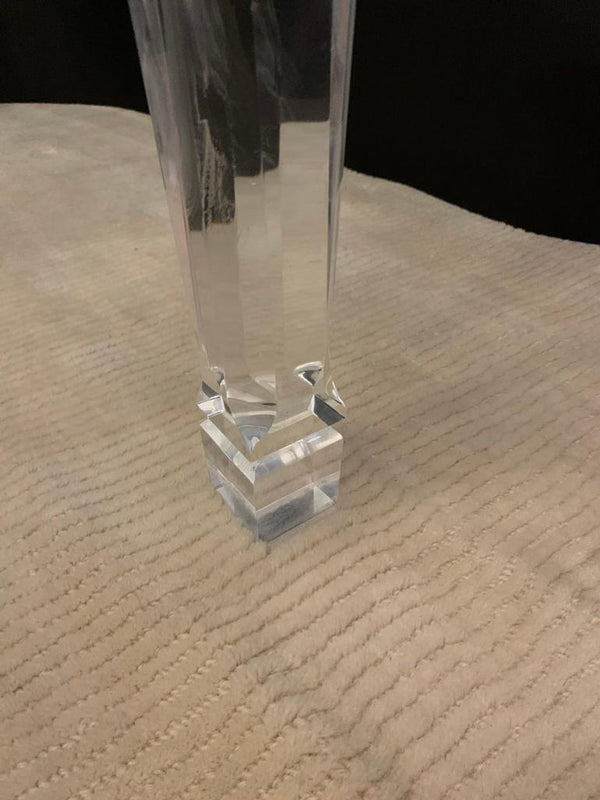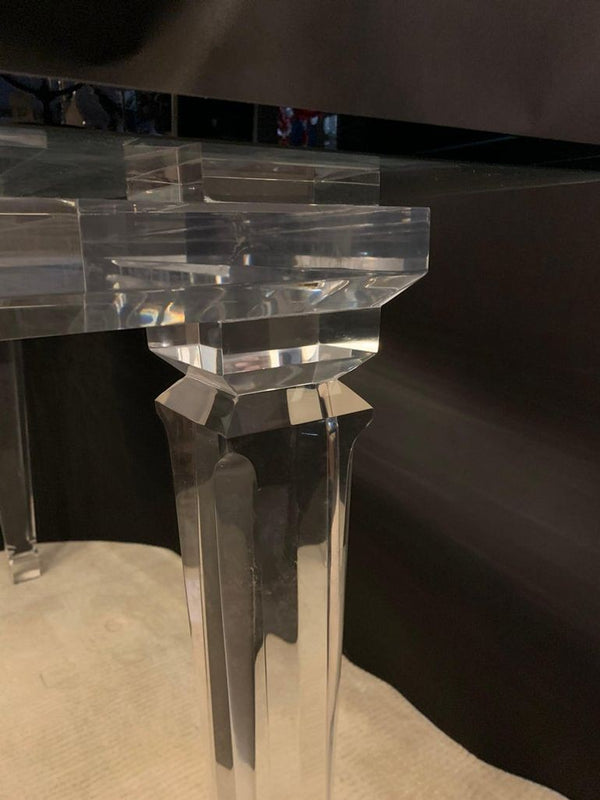 This striking lucite dining table, crafted in the USA during the early 2000s, epitomizes modern sophistication and contemporary design. The table showcases the sleek and transparent beauty of lucite, a durable and versatile material known for its crystal-clear appearance.
With its minimalist aesthetic and clean lines, this dining table exudes a sense of elegance and modernity. The lucite material creates a visual illusion, giving the impression that the table is floating, creating an airy and spacious ambiance in the dining area.
The transparency of the lucite allows for the table to effortlessly blend into any interior style, making it a versatile piece that complements a wide range of decor schemes. Whether placed in a minimalist, eclectic, or even a traditional setting, the lucite dining table adds a touch of contemporary flair and serves as a focal point for gatherings and meals.
Not only does the lucite table serve as a functional dining surface, but its transparent nature also allows it to visually expand the space, making it an ideal choice for smaller or open-concept dining areas.
This lucite dining table represents the high standards of American craftsmanship. It embodies the spirit of modern design and reflects the ongoing evolution of furniture trends in the 21st century.
With its sleek and transparent design, this lucite dining table offers a fresh and stylish approach to dining room furniture, providing both functionality and a visually captivating centerpiece for memorable gatherings and shared meals.