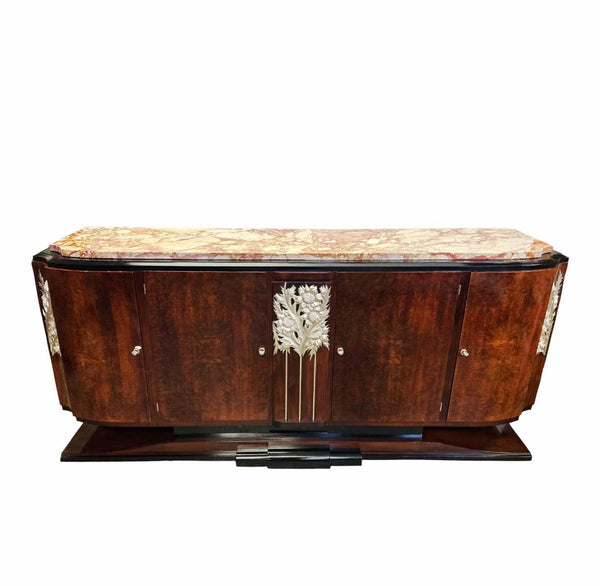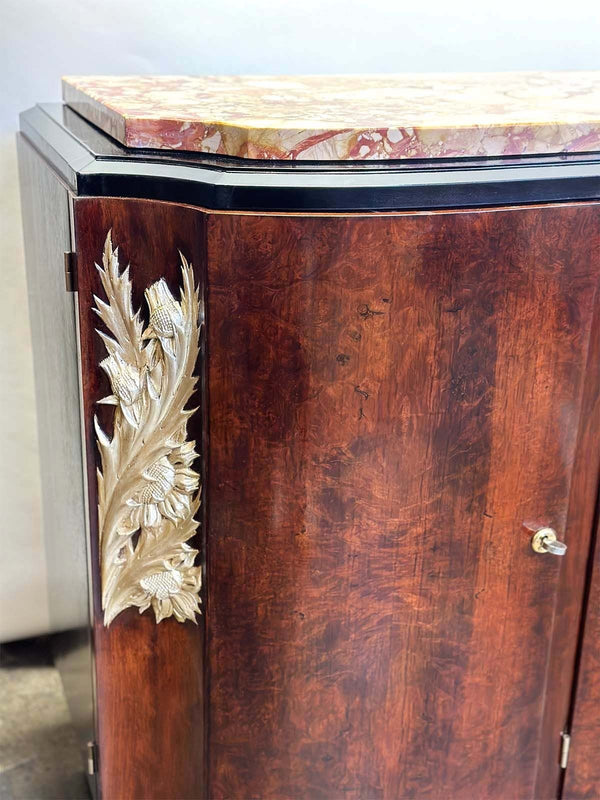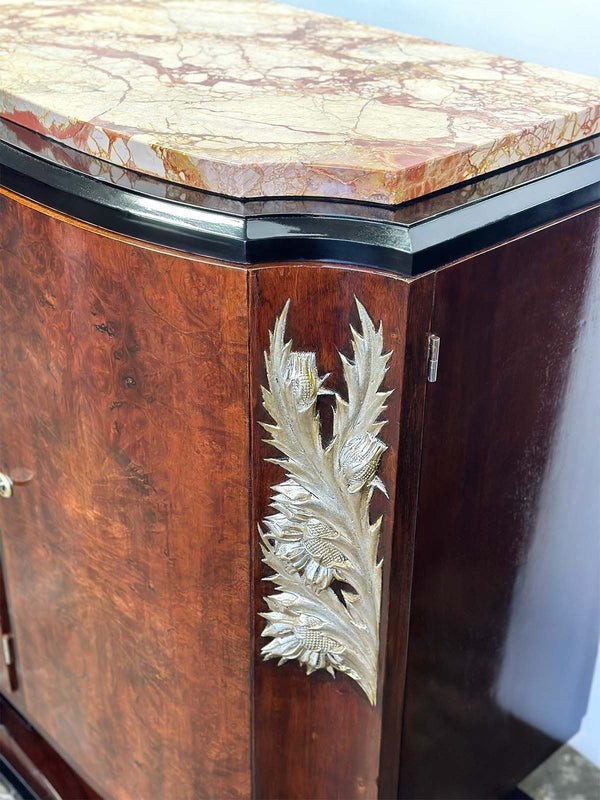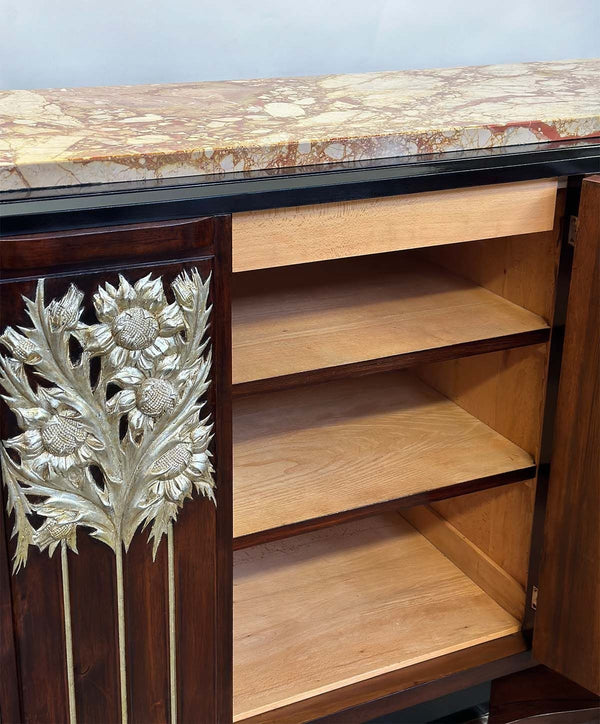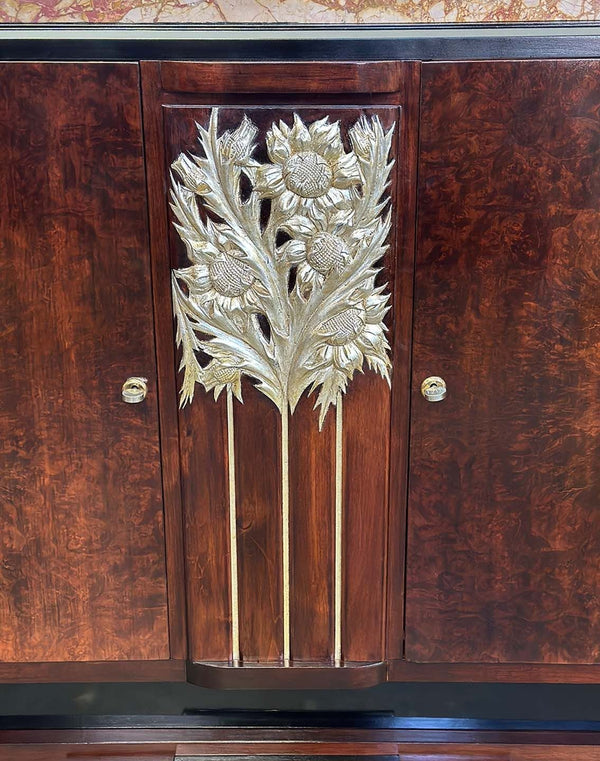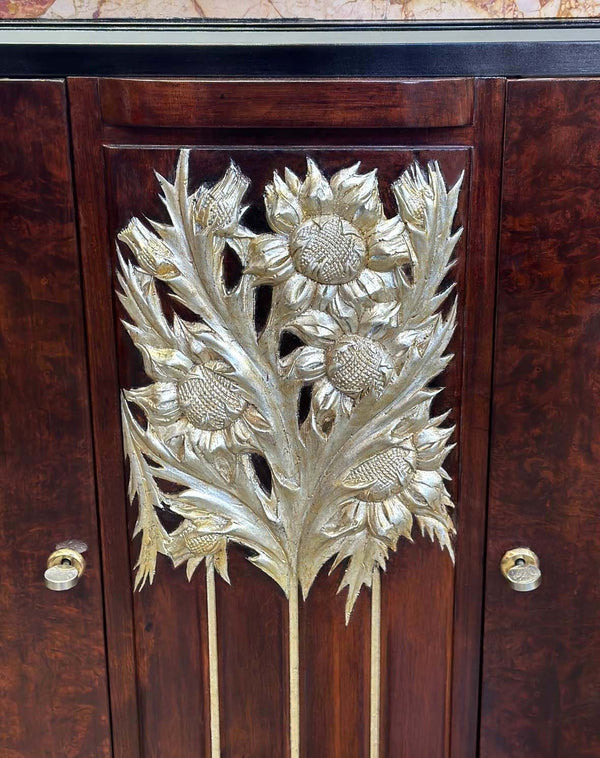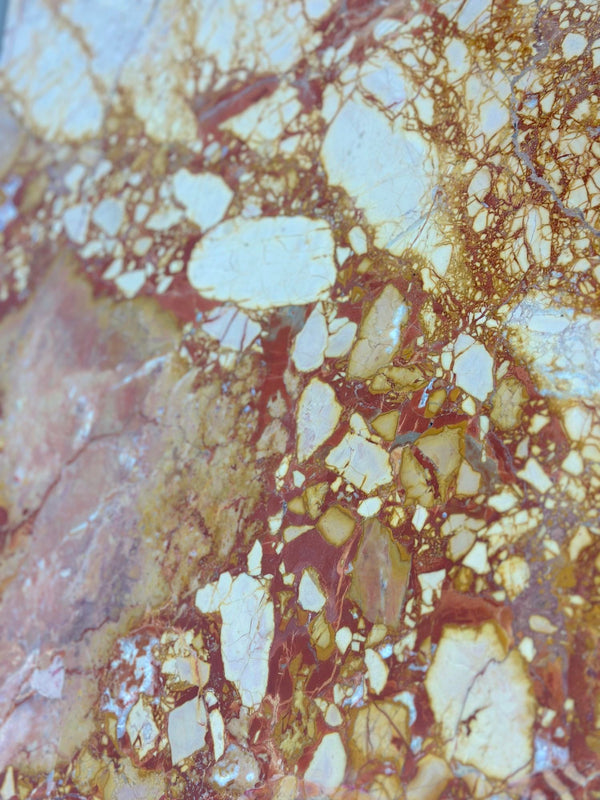 The French Art Deco wood credenza from the 1920's is an exquisite piece of furniture that embodies the elegance and sophistication of the Art Deco movement. It is characterized by its sleek and streamlined design, combining luxurious materials and botanical carving. The credenza is crafted from high-quality wood, which showcases the fine craftsmanship of the era. 
One of the standout features of this credenza is its 1" thick marble top. The marble is likely to be of high quality and may have a smooth, polished surface. The use of marble adds a touch of opulence and creates a visually striking contrast with the wood. The marble top features subtle veining or variations in color, adding to its visual appeal.
In terms of functionality, the credenza is designed to provide ample storage space. It has several drawers and cabinets, allowing for the organization of various items. Overall, this is a stunning piece that represents the height of Art Deco style. Its combination of luxurious materials, meticulous craftsmanship, and sleek design make it a true testament to the elegance and glamour of the era.
Dimensions:
42"H x 95"W x 25"D