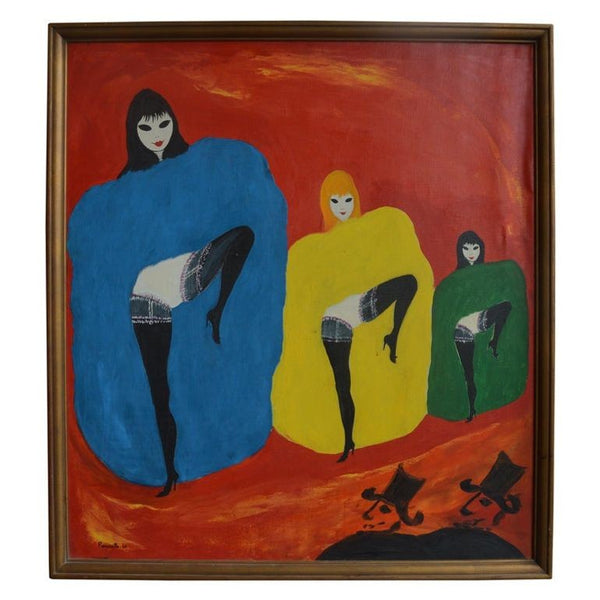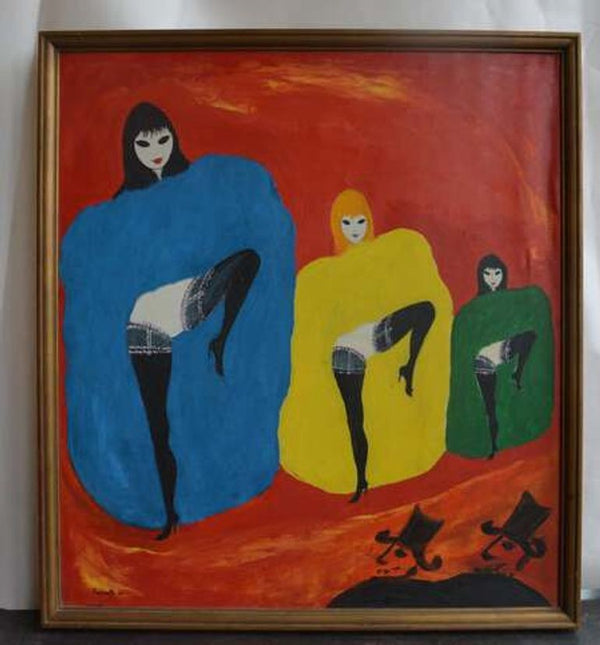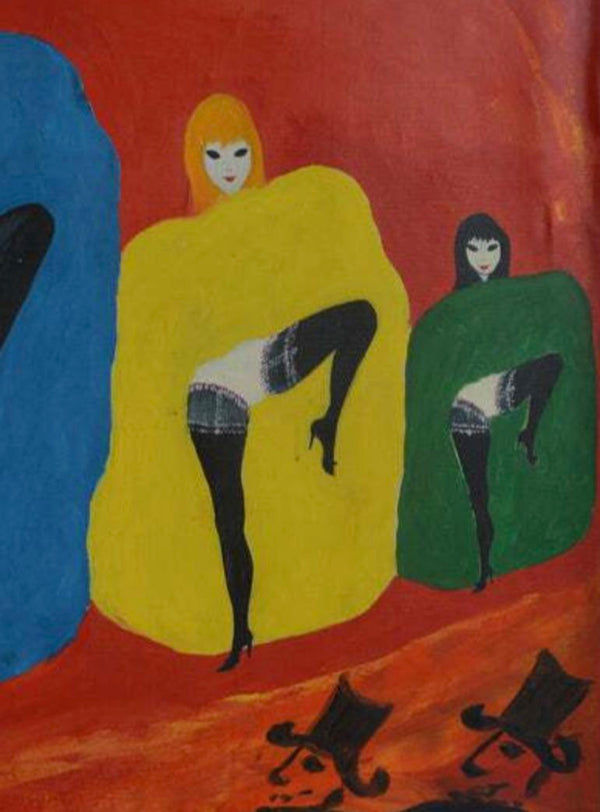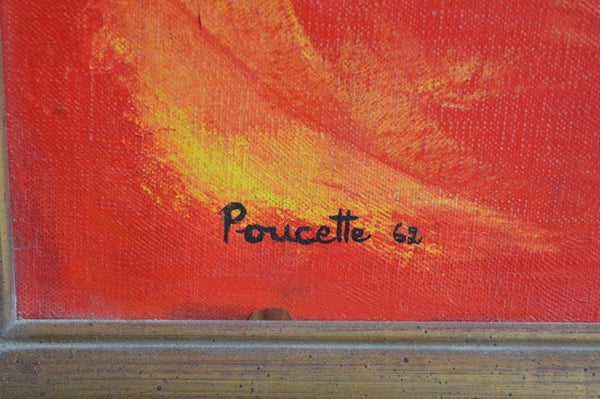 "Dancing Girls" is a captivating painting by the talented artist Nicola Ortis Poucette. The artwork portrays a lively and vibrant scene, capturing the energy and joy of a group of girls engaged in a spirited dance. 
The composition is filled with an explosion of colors, as vibrant hues infuse the canvas, creating a sense of celebration and festivity. The artist's skilled use of light and shadow accentuates the figures, adding depth and dimension to their graceful movements.
With meticulous attention to detail, Poucette captures the individuality and unique expressions of each dancer, making them come alive on the canvas. Their flowing dresses, swirling skirts, and animated gestures convey a sense of freedom and exuberance.
"Dancing Girls" is not merely a representation of a joyful moment but an invitation to join in the lively dance. It evokes a sense of movement, music, and the shared experience of celebration. Poucette's artistic expression in this painting exudes positivity and elicits a feeling of pure delight in the viewer.
This captivating artwork by Nicola Ortis Poucette, "Dancing Girls," is a testament to the artist's ability to capture the essence of joy and movement through the power of painting. It serves as an invitation to immerse oneself in the beauty of the moment and embrace the rhythm of life.