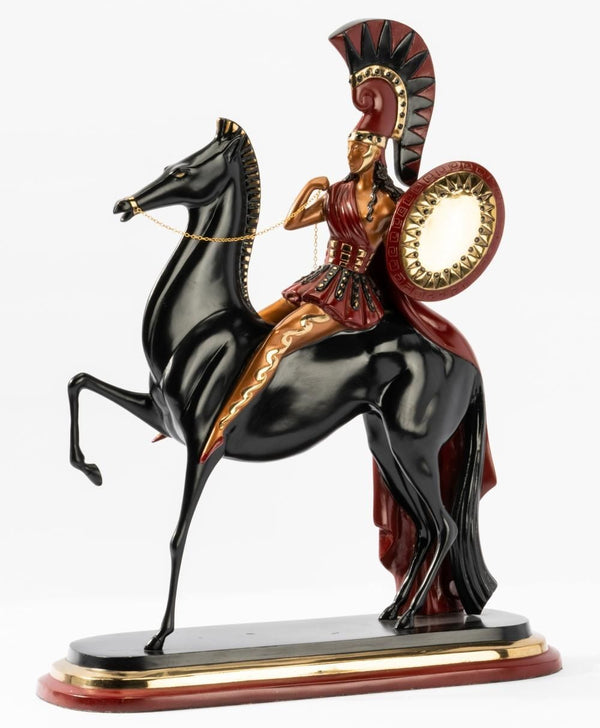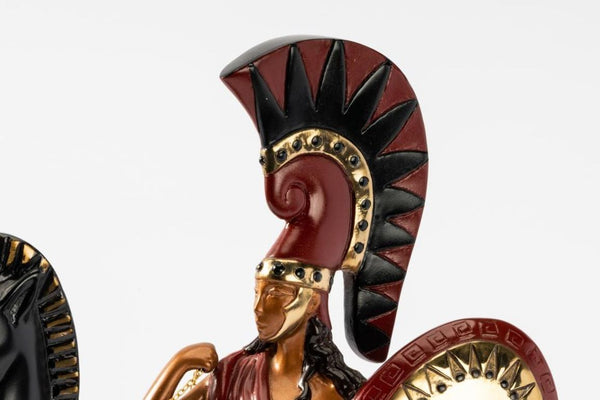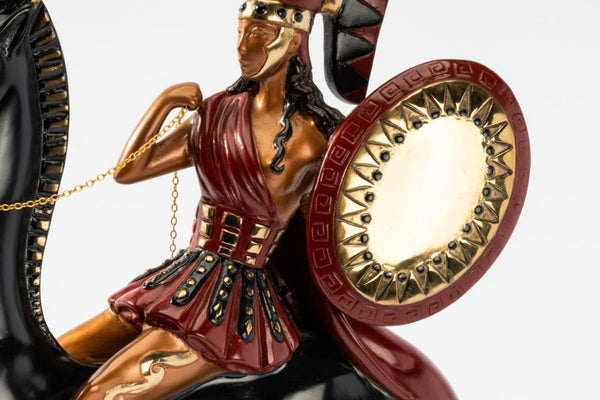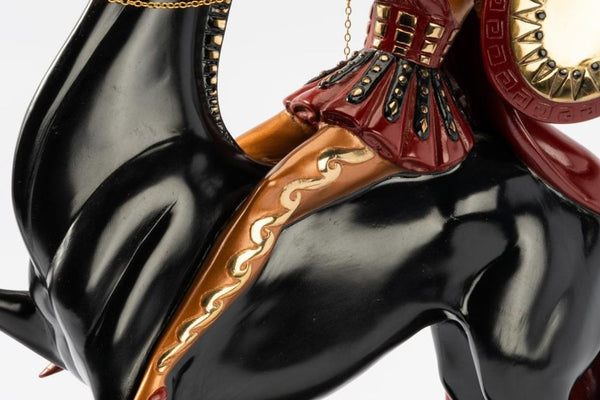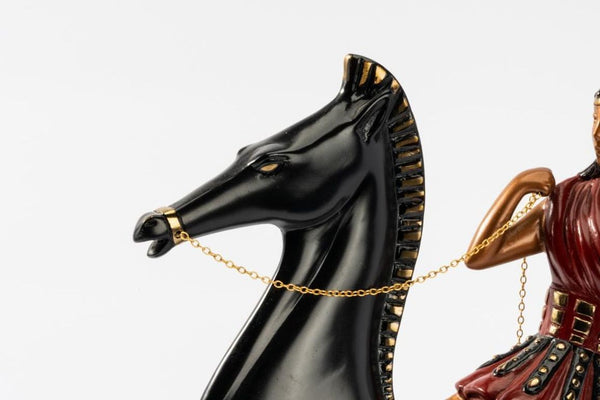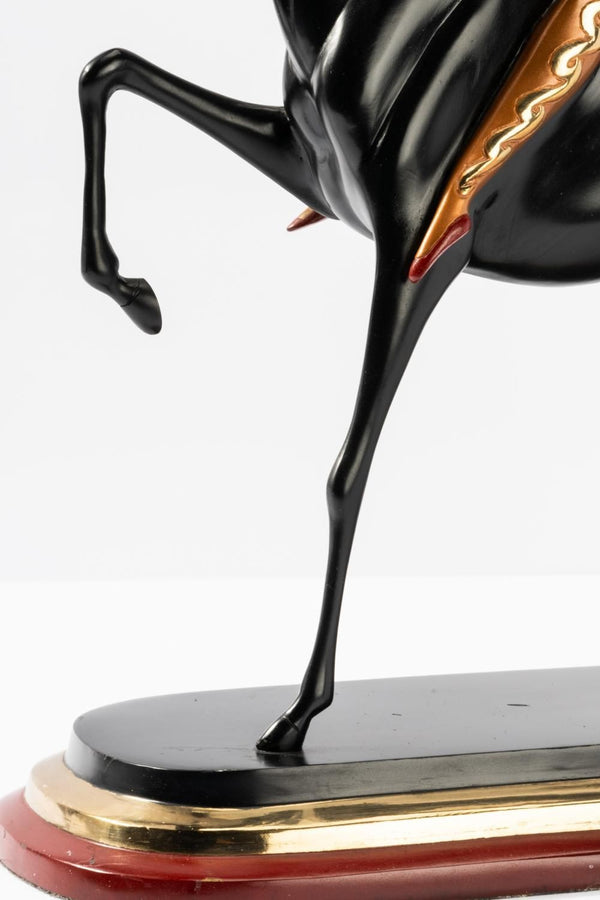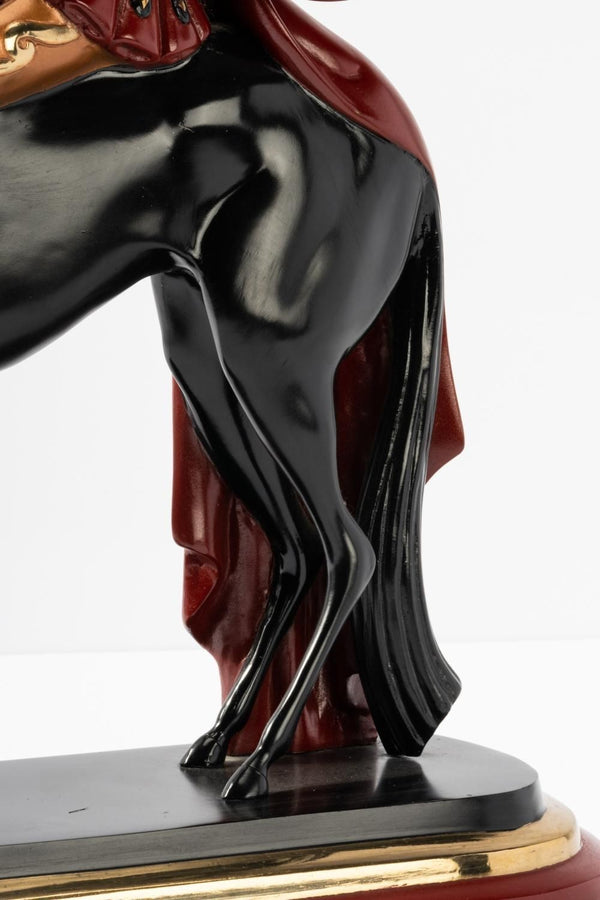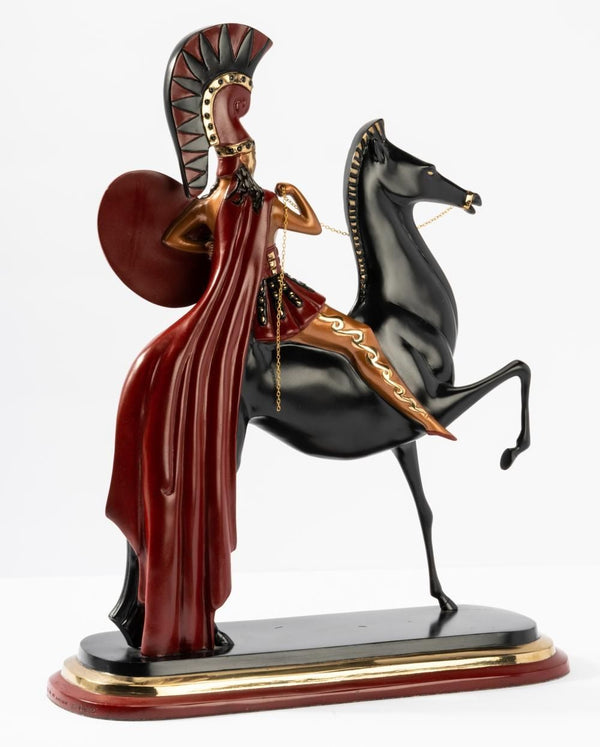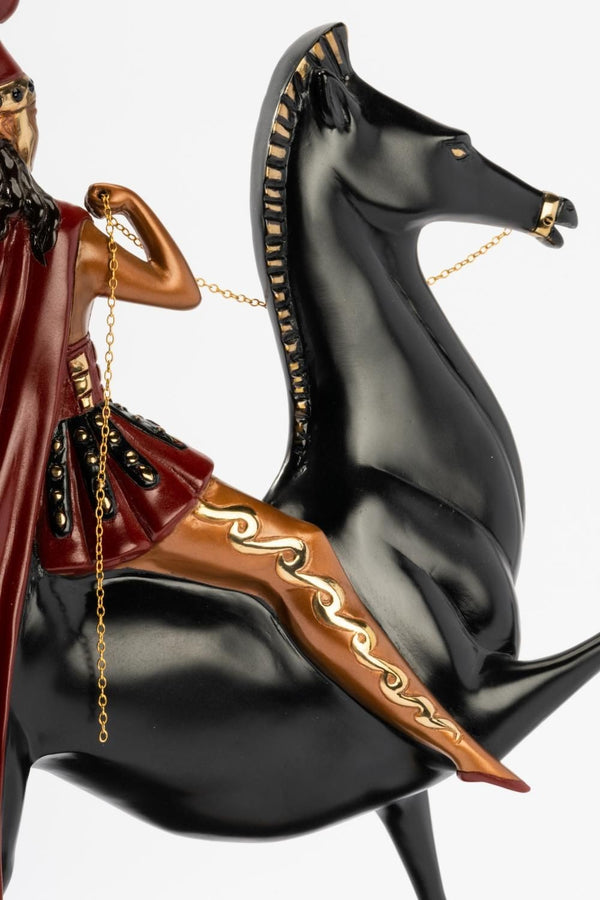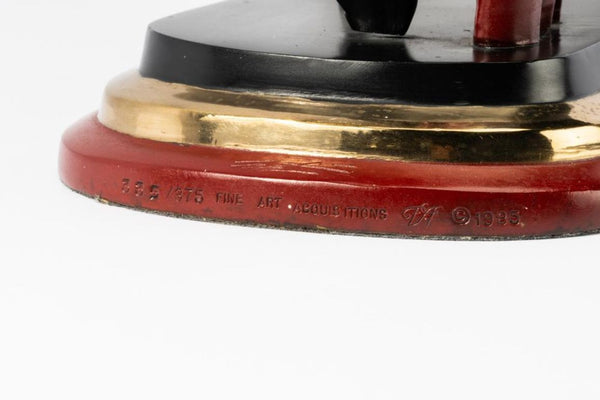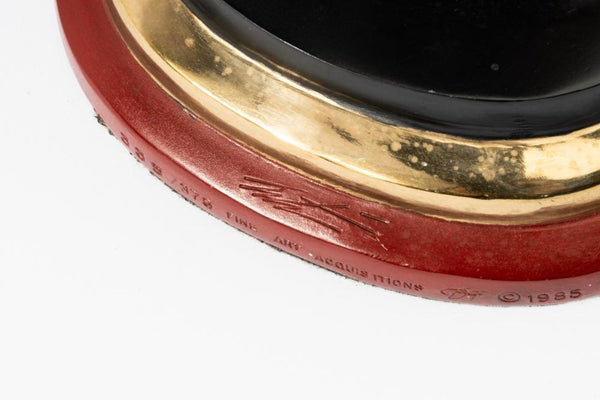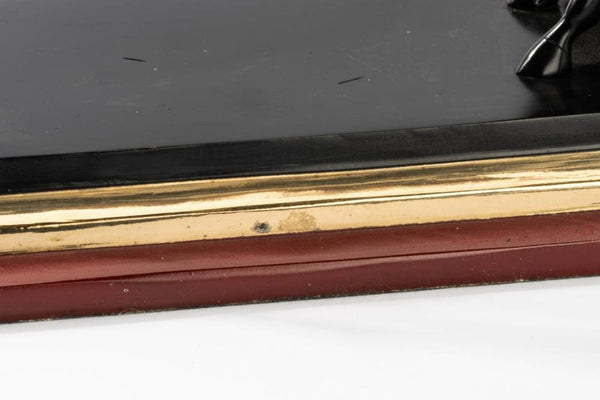 Presenting a magnificent bronze equestrian sculpture titled "Amazon" by the renowned artist Erté, also known as Romain de Tirtoff. This exceptional piece, numbered 335 out of a limited edition of 375, captures the essence of strength, grace, and timeless beauty, showcasing Erté's mastery of form and his ability to evoke emotions through art. The sculpture depicts a resplendent horse and rider in a dynamic and captivating pose. The flowing lines and exquisite details of the bronze capture the fluidity of movement, conveying a sense of power and elegance. The horse's muscular physique is rendered with precision, while the rider exudes confidence and determination.
Etched into the bronze is the mark of "Fine Art Acquisitions," a distinguished foundry known for their commitment to excellence in the casting and finishing of fine art sculptures. This mark serves as a testament to the sculpture's authenticity and impeccable craftsmanship. Erté, a pioneer of Art Deco, was celebrated for his ability to merge fashion, design, and sculpture. With "Amazon," he showcases his talent for creating works that are both visually striking and emotionally resonant. The sculpture emanates a timeless appeal, transporting viewers to a bygone era while simultaneously retaining a contemporary relevance.
"Amazon" is not merely a sculpture; it is a testament to the harmonious union of artistic expression and technical expertise. With its limited edition status, this piece becomes even more valuable, as it represents a rare opportunity to own a coveted work by Erté. Whether displayed in a grand gallery, an opulent home, or an intimate study, "Amazon" commands attention and ignites the imagination. It invites viewers to appreciate the beauty of the equestrian world, evoking a sense of awe and admiration for the powerful bond between horse and rider. With its rich history, exquisite craftsmanship, and the unmistakable touch of Erté, this bronze equestrian sculpture titled "Amazon" is a treasure that will captivate art enthusiasts, collectors, and admirers alike. It stands as a testament to the enduring legacy of Erté and his ability to create art that transcends time.
Dimensions:
17"H x 14"W x 6"D